Herbalife Contacted By Law Enforcement Agencies
April 13, 2015
By Tina Williams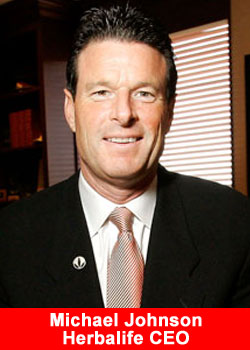 Federal law enforcement agencies recently contacted several Herbalife members for information about their own business practices, CNBC has learned.
According to sources familiar with the matter, the inquiries came last week and focused on the activities of 10 or so mostly top Herbalife members.
It's unclear exactly what law enforcement asked for, or the identities of the specific members in question.
Sources say the company has offered the members assistance in obtaining legal counsel though it's unclear how many have sought representation.
Separately, Herbalife has also received inquiries recently about irregular trading in its stock as part of a broader investigation into possible market manipulation.
When asked for a comment on Sunday evening Herbalife spokesman Alan Hoffman provided CNBC the following statement:
Bill Ackman has been engaged in a nearly three-year effort to drive down Herbalife's stock in order to enrich himself and his investors. There is reportedly an ongoing federal criminal investigation into his campaign against Herbalife for stock manipulation and law enforcement and regulators have recently sought information from Herbalife and others relating to that investigation as well as trading in Herbalife shares and allegations about our business practices. We are cooperating with these requests for information, remain confident in the integrity of our business practices, and are hopeful Ackman's long-term campaign of distortion will be found to be illegal.