Important Mexican MLM Company Is Looking For An Investor
April 22, 2015
By Team Business For Home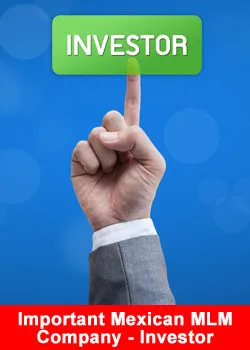 With the aim of launching a series of ideas and projects that have been developed to expand their business, grow the distributor base and increase its global sales, this important Mexican company (with operations during several years and with presence in over 20 countries) opens the opportunity for investors worldwide.
Interested? Fill out this simple form and the company will contact you:
https://www.surveygizmo.co.uk/s3/2107443
Importante empresa Mexicana de Network Marketing abierta a recibir inversionista.
Con el objetivo de poner en marcha una serie de ideas y proyectos que han desarrollado para expandir su negocio, crecer su base de distribuidores e incrementar sus ventas mundiales, esta importante compañía Mexicana (con varios años de operación continua y con presencia en más de 20 países) abre la oportunidad a inversionistas de cualquier parte del mundo.
Te interesa? Llena el siguiente formulario y una persona se contactará contigo: