Kannaway Announces 42% Sales Growth in Q1
April 15, 2015
By Team Business For Home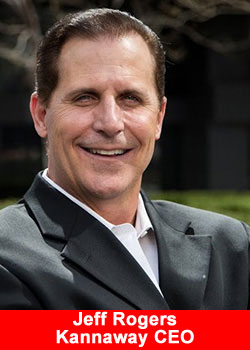 Kannaway, LLC, the first hemp lifestyle network marketing company to offer natural cannabidiol (CBD) hemp botanical products, is proud to announce that it has achieved a significant increase of 42% in new sales revenue from December 1 through February 28.
During this time, the Company announced a letter of intent to be acquired by the world's first publicly traded cannabis company, Medical Marijuana, Inc. (OTC Pink:MJNA). The news of the acquisition was met by an increase in consumer confidence; in the same timeframe that Kannaway experienced this enormous revenue growth, the number of new Kannaway Brand Ambassadors also increased by an astounding 64%.
In addition, The Academy of Multi-Level Marketing (TAMM) announced that it has nominated Kannaway for their prestigious 2014 Start-Up of the Year award. Kannaway's legal counsel, Kevin Thomson of Thompson-Burton who recently was awarded 2014 Person of the Year by directsellinglive.com and distributor magazine, was also nominated by TAMM for 2014 Advocate of the Year.
It is an honor to be recognized by The Academy of Multilevel Marketing as one of the Best New Startups in our industry, states Kannaway CEO Jeff Rogers. Kannaway is on a mission to educate consumers on the truth about hemp history. This nomination is a reflection of the passion our Brand Ambassadors have for our mission and our movement as we share the message of the revitalization of Hemp in every city in America! Kannaway is proud to do our part in reestablishing hemp consumer products in the global marketplace.
Medical Marijuana, Inc.'s newly appointed Chief Executive Officer, Stuart Titus, PhD, recently addressed the Kannaway Nation explaining his professional background and vision for expanding the industrial hemp industry through MJNA's portfolio companies including Kannaway.
On the call, Dr. Titus detailed his extensive background in Wall Street finance with a track record of raising billions in capital for municipalities and both private and public corporations around the USA. Dr. Titus also has experience in integrative medicine as a clinician with several medical facilities in the Carolinas. Having worked closely for four years with the management group that acquired MJNA from its founders, Dr. Titus most recently led General Hemp, the originators of Kannaway.
We look forward to continued growth of the global industrial hemp business, states Stuart Titus, PhD and Chief Executive Officer of Medical Marijuana, Inc. Most of MJNA's portfolio companies and investments, including Kannaway, are focused on outreach through education and awareness of industrial hemp's many practical uses. We are both very proud of and thrilled at the progress that these companies have achieved to date.
Dr. Titus continues, All of our portfolio companies are pioneers in the rapidly growing global cannabis industry. Companies like Kannaway will continue to introduce new everyday use consumer products that include all-natural hemp CBD oil to benefit customers of their Brand Ambassadors and marketing agents. These 'category creator' products are essential to fueling a continuation of the monumental growth and success that Kannaway has experienced in the network marketing industry. We look forward to seeing the impact that these innovative industrial hemp-based products will have on markets including nutritional health and wellness.
About Kannaway, LLC
Kannaway, LLC, is a network sales and marketing company specializing in the sales and marketing of hemp-based botanical products. Kannaway currently hosts weekly online sales meetings and conferences across the United States, offering unique insight and opportunity to sales professionals who are desirous of becoming successful leaders in the sale and marketing of hemp-based botanical products.
About Medical Marijuana, Inc.
Our mission is to be the premier hemp industry innovators, leveraging our team of professionals to source, evaluate and purchase value-added companies and products, while allowing them to keep their integrity and entrepreneurial spirit. We strive to create awareness within our industry, develop environmentally-friendly, economically sustainable businesses, while increasing shareholder value. For more information, please visit the company's website at: www.MedicalMarijuanaInc.com.