Rolf Kipp – FLP Top Earner Hits A $1.2 Million Bonus
April 27, 2015
By Team Business For Home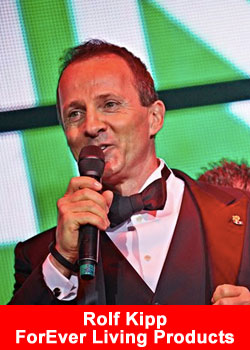 ForEver Living Products German top earner Rolf Kipp has earned a $1.2 Million bonus. He joined FLP in june 1995.
Rolf stated:
Thanks to my parents, I found out about FOREVER. My mom had a kidney disease, which caused her skin to be paper-thin. My father, who unfortunately died 2 years ago, was diagnosed with prostate cancer. All of our friends were trying to help by suggesting different kinds of medications, different types of foods.
At that time (10 years ago), I read an interview with Mr. Rex Maughan, founder of FOREVER and really wanted to found out about their products. I sent fax to United States headquarters and literally next day received a reply from the person who was in charge of German territory. I decided that I should to develop my network (downline) in Germany. At that time German market was not open for FOREVER and very few people were familiar with FOREVER products. I personally wanted to familiarize myself with the products.
To be honest, at first I recommended the products to my parents and they had unbelievable success. My parents felt better right away. My Mom looked younger, you could see the effect especially on her skin. My father also said that he felt better and he continued to drink Aloe Vera Juice almost until his death.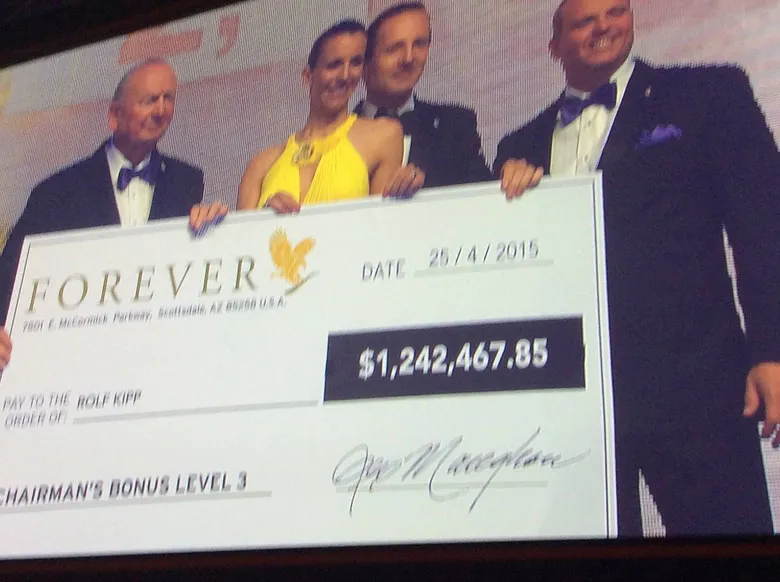 Doctors were shocked that he had lived a lot longer than the time they had estimated after the diagnosis. I also started to use FOREVER products and also felt positive effects from using the products: I wasn't tired; I felt energized and was sleeping a lot better. This is why I decided that every person should know about FOREVER products.
10 years ago I didn't understand that you could also make money with FOREVER. At that time I just realized that the FOREVER products were great! Everybody needs that toothpaste and shampoo. Actually, these are everyday products for every person. I don't need to make people understand that all synthetic products they have at their homes can be easily replaced with natural products based on Aloe Vera.
But to be honest with you, I didn't think about it at that time as business. In those years I worked in the sports equipment field, was busy 12-14 hours a day; I didn't have any time for any supplemental (part-time) job. I wanted to tell all this as an introduction, how I got familiar with FOREVER. Today I use these products, my mom also uses them, and she became my right hand. Actually my parents became my first distributors and retail customers. And my mom, who is now 68 years old, and my father who I mentioned is dead, started to distribute FOREVER products in the Frankfurt suburbs.