South African Miglio Designer Jewellery Expanding To Australia And New Zealand
April 28, 2015
By Team Business For Home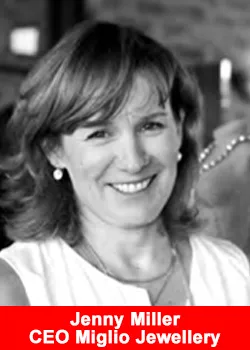 South African jewellery supplier, Miglio Designer Jewellery has announced its official launch in Australia and New Zealand, as part of an international expansion.
CEO Jenny Miller said that after conducting extensive testing in the local industry, she was confident that the range had potential success within a retail environment.
Miller explained that the business had operated in Australia for the past five years under a direct selling method – similar to the party-planning concept adopted by companies like Avon and Tupperware.
"By adopting the direct selling model, we have been able to establish that there is a strong market for Miglio in Australia," she said, adding that there had been significant demand for expansion into retail stores.

"Consumers today want to shop at the time that suits them and in the way that suits them. Giving customers the option of experiencing Miglio in a retail environment has been on our wishlist for some time."
Miller and her partner Mike founded Miglio – which offers a range of jewellery made from base metal and featuring burnished silver-plating – in the 1990s.
Until now, the business operated under the direct selling method in South Africa, the UK, the US and Canada; however, similar retail expansions are now currently taking place in South Africa, the UK and Germany. Miller said retail expansion in the US would follow once the Australian and UK markets had been successfully "bedded down".
Commenting on what sets Miglio apart from other jewellery ranges, Miller said, "Our real point of difference is our understanding of how to build an emotive attachment to our product. Miglio have always promoted the concept of 'show me how it works'. We have never believed jewellery simply 'sells itself' – especially not from under a glass counter!"
She added that along with extensive product and style training, retailers would benefit from "a suite of stunning branded packaging, jewellery care products and point of sale material."
While Miller confirmed the jewellery offering would continue to be sold through the direct selling method in addition to retail stores in Australia and New Zealand, she said that both sales channels had different requirements and would run as separate entities.
A sales and distribution office has been established in Perth, which is said to allow for better service and quick supply of replenishment orders.