Talk Fusion Anticipates Dream Getaway Incentive Trip In Maui
April 9, 2015
By Nicole Dunkley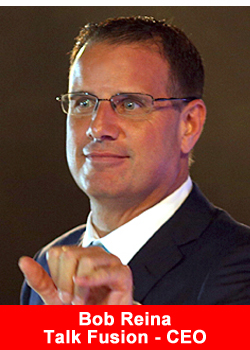 Excitement is at an all-time high for the upcoming fifth Dream Getaway incentive trip in tropical Maui, Hawaii. With less than one month before the May 3, 2015 deadline, Talk Fusion Associates have doubled their efforts to "Go Diamond" and qualify.
Twice a year qualified Associates from across the globe are flown to the luxurious Grand Wailea Resort in Maui for a sensational 5 day, 4 night Hawaiian vacation as a reward for their dedication and success.
Dream Getaway attendees receive world-class treatment, mixing powerful motivational sessions held by Talk Fusion Top Leaders with the relaxing, tropical island vacation experience. This summer's lavish Dream Getaway will be held on May 28 – June 1, 2015.
The previous trip to Maui, held December 4 – 8 2014, broke records as their most successful, highly attended incentive event to date. In addition to inspirational meetings designed to kick their success into high gear, the capacity crowd of Associates got the exclusive first look at exciting new products and the rebranding of Talk Fusion's innovative CONNECT video communication suite. The trip concluded with Associate awards and a spectacular Sunset Soiree.
"After being a policeman for several years, I can tell you a few things," said Talk Fusion Founder & CEO Bob Reina. "People like to be thanked, people love to feel appreciated, and people love to develop friendships. I want the legacy of Talk Fusion to be a company with a team of caring individuals that helped each other."
"The friends I've made around the world are very special," said Grand Blue Diamond Ron Wright. "We're a family. We've gone from friendship to kinship. With Talk Fusion, the future is very bright."
As with previous Dream Getaways, attending Associates will get sneak peeks into new product developments in the works at Talk Fusion, plus other perks and surprises. The bi-weekly incentive trips to Hawaii are just part of Associate recognition and rewards in Talk Fusion's generous World's First Instant Pay Compensation Plan.
Talk Fusion Associates who qualify before the May 3 deadline will discover a new adventure filled with motivation and true team spirit awaits at Dream Getaway Summer 2015. A photo experience of the December 2014 trip can be found on the official Talk Fusion Facebook page. Additional information about this luxury incentive is available at TalkFusion.com/dream-getaway.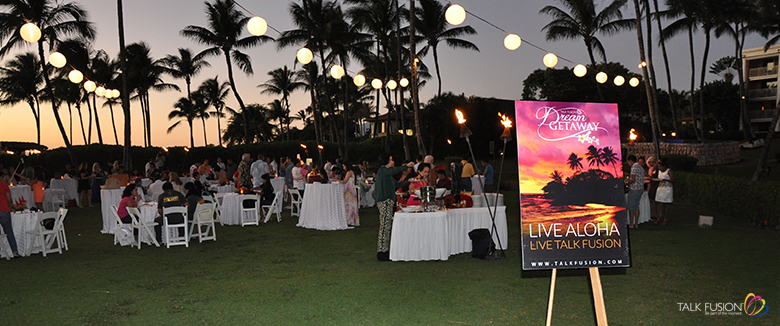 ABOUT TALK FUSION
A trend-setting industry leader, Talk Fusion connects people around the world through cutting-edge video technology for social and business communication. Talk Fusion's innovative video products are marketed person-to-person by independent Associates in more than 140 countries, empowering them to earn the financial freedom to live their dreams.
Founded in 2007 by CEO Bob Reina, Talk Fusion introduced the world's first Instant Pay Compensation Plan. Talk Fusion adheres to the highest ethical business practices and is a member of the prestigious Direct Selling Association (DSA). Reina firmly believes that "with great success comes greater responsibility."
Talk Fusion fosters a strong commitment to giving back to friends, family, communities, and animal charities across the world to produce a positive global change. Learn more at www.TalkFusion.com and "Like" Talk Fusion at www.facebook.com/TalkFusion.
Income Disclaimer:
Any earnings portrayed in any Talk Fusion marketing materials are not necessarily representative of the income, if any, that a Talk Fusion Associate can or will earn through his or her participation in the Talk Fusion Instant Pay Compensation Plan. All references to income, implied or stated, throughout the Talk Fusion Instant Pay Compensation Plan are for illustrative purposes only. These figures should not be considered as guarantees or projections of your actual earnings or profits. Talk Fusion does NOT guarantee any level of income or earnings to any Associate; any representation or guarantee of earnings would be misleading. The purchase of a Talk Fusion Product Package is completely optional and is not required for an Associate to participate in the Talk Fusion Instant Pay Compensation Plan.