Amway Opens $42 Million California Manufacturing Facility
May 28, 2015
By Tina Williams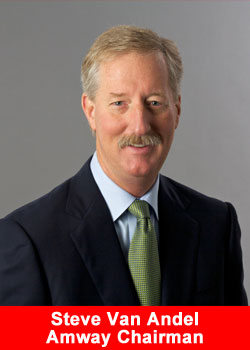 Ada-based Amway Corp. has opened its new manufacturing and research and design facility in Buena Park, Calif.
The direct-selling giant has invested approximately $42 million in facilities at the site, which will manufacture the company's Nutrilite brand of products, according to a statement.
Amway plans to open four additional manufacturing sites across the U.S. as part of its $322 million expansion project that it first announced in 2012.
"These facilities are a key part of the brand's future and we couldn't be more excited to continue the legacy of nutrition manufacturing from this site in California," Chairman Steve Van Andel stated.
The manufacturing expansion included two sites in Michigan, including adding nutrition powder products at Amway's world headquarters site and converting the Spaulding Avenue warehouse into a manufacturing facility for vitamins, minerals and dietary supplements.