CVSL Company Longaberger CEO Resigns
May 6, 2015
By Team Business For Home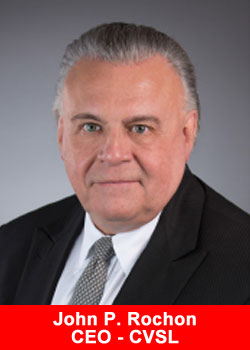 Tami Longaberger, who led The Longaberger Co., a direct seller of home and lifestyle products, since her father died in 1999, has resigned as chief executive officer and director of the company.
Longaberger parent company CVSL announced that John Rochon Jr., vice chairman of CVSL and son of the CVSL chairman, will take over as Longaberger chairman, president and CEO.
The company Dave Longaberger founded in 1973 became a $1 billion business in 2000, when it employed more than 8,200 people.
Tami Longaberger became president of the company in 1994, while her father remained as chairman. She took more of a leadership role as her father battled kidney cancer in his final years.
The Newark-based company has struggled for more than a decade, with sales plummeting to roughly $100 million annually and employment dwindling to 230 employees, including 68 at its Newark corporate office, which had 500 employees shortly after it opened in 1998.
In a letter to the Longaberger Co. family, Rochon Jr. states his commitment to the company.
The mission of The Longaberger Company that Dave Longaberger began almost half a century ago continues, Rochon Jr. wrote. Leadership is hard work. It isn't glamorous. I'll promise you one thing: I will be your long-term president.
About The Longaberger Company
The Longaberger Company is America's premier maker of handcrafted baskets and offers other home and lifestyle products, including pottery, wrought iron and fabric accessories. The company is based in Newark, Ohio, and there are thousands of independent Home Consultants located in all U.S. states who sell Longaberger products directly to customers.
The Longaberger Company is part of CVSL, a growing federation of direct-to-consumer companies. Within CVSL, each company retains its own separate brand identity, sales force and compensation plan.