CVSL Inc. 2015 Reported Revenue Down 29.7% To $19.2 Million
May 12, 2015
By Nicole Dunkley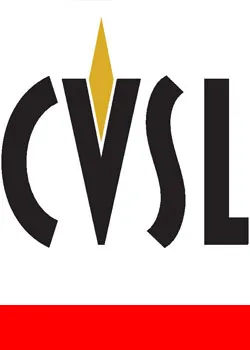 CVSL Inc. (CVSL or the Company), a growing portfolio of direct-to-consumer companies, today reported financial results for the first quarter of 2015 ended March 31, 2015.
This press release presents revenue on a reported and pro forma basis. Management believes that, because CVSL is in the early stage of executing its strategy of scaling up the business through acquisitions, the pro forma figure allows for better comparisons with historical results.
For the first quarter of 2015, reported revenue includes virtually no results from Kleeneze, a UK-based direct-to-consumer company, which CVSL acquired at the end of the quarter, on March 25, 2015. Pro forma revenue is calculated assuming that CVSL had acquired Kleeneze on January 1, 2015.
First Quarter 2015 Financial Highlights
Pro forma revenue grew 20.0%

Reported revenue declined 27.9%

Gross margin improved to 60.6% from 51.3%

Reported net loss attributable to common stockholders increased to

$4.9 million

from

$3.1 million

Total assets increased by

$25.9 million

to

$83.3 million

, including the assets of Kleeneze at

March 31, 2015

Total cash items, including cash and equivalents, marketable securities, restricted cash and cash held as security deposit, totaled

$22.7 million
Management Commentary
Our reported results were in line with the Company's expectations, said John Rochon Jr., CVSL's vice chairman and chief financial officer. Reported revenue was primarily influenced by the ongoing turnaround process at The Longaberger Company. One of our strategies at Longaberger is to get away from excessive discounting, which we believe weakens the brand and ultimately hurts the income of our sales force.
Another is to stop the company's ill-conceived strategy of competing with its own sales force by selling at a discount through outlet mall stores. While these actions have a negative short term effect on revenue, we believe they make the company healthier and more appealing as an earning opportunity in the long run. The West Coast dockworkers' strike also caused some disruption at Longaberger this quarter, but now we have products flowing more quickly through the supply chain and we've reduced back orders.
Turning around The Longaberger Company is the largest factor in these reported results, Mr. Rochon added. At Longaberger, we spent the first two years solving fundamental problems that we inherited. We had to focus on reducing bloated SG&A costs and paying off bank debt to bring Longaberger out of danger. Now we've begun turning our attention to stabilizing the revenue line.
Our reported revenue was also negatively impacted this quarter by political unrest in two of Agel's largest markets, Ukraine and Russia, as well as by the unfavorable effect of a strong U.S. dollar versus certain international currencies, such as the Euro.
A success story of the quarter has been Your Inspiration At Home. That company's revenue is on a run rate to exceed $15.6 million this year, which is remarkable growth for a company that joined CVSL less than two years ago with annual revenue at that time of only about $1.3 million.
Concluded Mr. Rochon, Our strategy is to buy companies at favorable prices, apply our expertise to fix them and increase free cash flow, and scale up our portfolio with acquisitions. We're proud of what we've accomplished in a short time.
Barely two years since making our first acquisition in this sector we've acquired eight companies, uplisted to the NYSE and paid down bank debt. We're climbing up the ranks of the top 100 direct selling companies as reported by Direct Selling News and we are now one of the fastest growing direct-to-consumer companies in the world. We did all of this while spending, on average, about ten cents on the revenue dollar to acquire our first eight companies. Even when you factor in the acquisition expenses we incurred we're still bringing these companies into CVSL at a tremendous value.
First Quarter Financial Review
For the quarter ending March 31, 2015, reported revenue was $19.2 million compared to $26.7 million in the first quarter a year ago. Revenue on a pro forma basis, including the revenue of CVSL's most recently-acquired company, Kleeneze, was $32.0 million in the first quarter, representing a 20.0% increase over the first quarter a year ago.
Program costs and discounts were $2.2 million in the first quarter of 2015, versus $5.0 million in the prior year period. Net revenues were $17.1 million in the first quarter of 2015, versus $21.7 million in the prior year period. Cost of sales were $5.4 million in the first quarter of 2015, versus $8.0 million in the prior year period. The gross profit in the first quarter of 2015 increased to 60.6% as a percentage of revenue, compared to 51.3% a year ago.
Commissions and incentives were $5.9 million in the first quarter of 2015, versus $7.0 million in the prior year period. Selling, general and administration costs remained flat at $9.4 million in the first quarter of 2015 compared to the same amount a year ago.
The Company realized an operating loss of $4.2 million in the first quarter of 2015, versus an operating loss of $2.7 million in the prior year's period.
The net loss for the quarter ending March 31, 2015 was $4.9 million, compared to a loss of $3.1 million in the same quarter last year.
About CVSL INC.
CVSL is a growing federation of direct-to-consumer companies. Within CVSL, each company retains its own separate brand identity, sales force and compensation plan. CVSL companies currently include The Longaberger Company, a 42-year old maker of hand-crafted baskets and other home decor items; Your Inspiration At Home, an award-winning maker of hand-crafted spices and other gourmet food items from around the world; Tomboy Tools, a direct seller of tools designed for women as well as home security systems; Agel Enterprises, a global seller of nutritional products in gel form as well as a skin care line, operating in 40 countries; Paperly, which offers a line of custom stationery and other personalized products; My Secret Kitchen, a U.K.-based seller of gourmet food products; Uppercase Living, which offers an extensive line of customizable vinyl expressions for display on walls in the home; and Kleeneze, a UK-based seller of cleaning, health, beauty, home, outdoor and a variety of other products. CVSL also includes Happenings, a lifestyle publication and marketing company.