ForeverGreen Reports 63% Increase In Q1 2015 Revenues To $17.2 Million
May 18, 2015
By Nicole Dunkley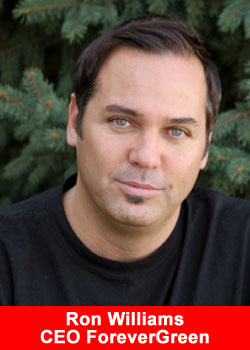 ForeverGreen Worldwide Corporation (FVRG), a leading direct marketing company and provider of health-centered products, announced financial results for the first quarter ended March 31, 2015.
First Quarter Financial Highlights
Total revenues increased 63.2% to

$17,198,940

, compared to

$10,536,402

in the first quarter last year. The company has deferred revenue of

$389,672

versus

$171,885

in the comparable quarter of 2014.
Gross Profit for the quarter increased to

$13,005,739

compared to

$7,977,397

and Gross Profit Margins held stable at 75.6%.
Operating income was

$411,813

compared to

$267,002

during the quarter in 2014, a 54% increase.
Net income increased 85.2% to

$335,378

or

$0.01

EPS, versus

$181,052

or

$0.01

EPS, in Q1 2014. Net income margins increased slightly to 1.9% from 1.7%.
Net cash provided by operating activities was

$186,356

for the quarter compared to

$193,016

in net cash used during Q1 2014.
Total assets increased to

$8,369,859

at

March 31, 2015

compared to

$7,709,633

at

December 31, 2014

. Total liabilities for the first quarter of 2015 were

$8,442,538

compared to

$8,086,341

at year end 2014.
The company currently has no long term debt. As of

March 31, 2015

, the Company has

$1.5 million

in debt with a due date of

December 31, 2015

. Management anticipates it will satisfy these notes payable through increased revenues or negotiation of new payment due dates.
First Quarter Highlights
During the first quarter of 2015, the company experienced exciting updates and international expansion that included:
Trackable shipping in

North America

Rapid growth in

Australia

,

New Zealand

and Oceania
New growth and leadership development in the

Middle East

and

Africa

Opening of first European warehouse, in

Poland

Acquisition of strategic resources and relationships in

Brazil

Selling its 20 millionth PowerStrip

On

February 25

th, 2015, the company signed a

$1,000,000

line of credit with a related party, increasing the companies' ability to better maximize inventory turnover rates.
We experienced another strong quarter, especially given the normally downward cyclical trends of January and February. Our total tangible assets continue to increase at a far faster rate than our liabilities and the company continues producing positive cash flow. We anticipate strong sales growth during 2015 and 2016 with improving margins, remarked Jack Eldridge, CFO.
During the latter part of May we will officially launch the envelope model of PowerStrips, SolarStrips and BeautyStrips. The company continues to exceed its growth goals and forecasts. New products will be introduced to bolster sales and management is consistently making improvements to the marketing plan to enhance the success the company is experiencing. We look forward to our bright future, stated Ron Williams, CEO.
About ForeverGreen Worldwide
ForeverGreen Worldwide Corporation develops, manufactures and distributes an expansive line of all natural whole foods and products to North America, Australia, Europe, Asia and South America, including their new global offerings, PowerStrips, SolarStrips and BeautyStrips. They also offer Azul and FrequenSea(TM), whole-food beverages with industry exclusive marine phytoplankton, the Versativa line of hemp-based whole-food products, immune support and weight management products, Pulse-8 powdered L-arginine formula, TRUessence(TM) Essential Oils and Apothecary, 24Karat Chocolate(R) and an entire catalog of meals, snacks, household cleaners and personal care products.