Jeunesse Distributors Raise over $500k to Fight Child Poverty
May 9, 2015
By Tina Williams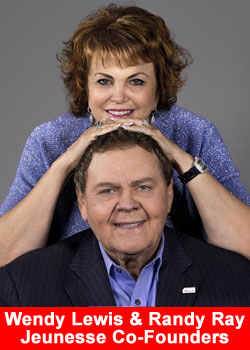 Jeunesse is excited to share recent developments in the partnership between Jeunesse Kids and the international charity and education organization Free The Children.
Since announcing the collaboration in September 2014, Jeunesse and its worldwide network of Distributors have raised over $500,000 to support Free The Children's Adopt a Village model, designed to empower communities to break the cycle of poverty through five key pillars: education, clean water and sanitation, health, alternative income and livelihood, and agriculture and food security.
At Jeunesse's annual LEAD conference held in March in Las Vegas, Nevada, the company's Triple Diamond Directors, Kim Hui and Jason Caramanis, generously contributed $189,000 and $100,000 respectively to Jeunesse Kids. The company also announced plans for the partnership to initiate a new Adopt a Village project in the village of Irkaat, Kenya.
Roughly $227,000 in funding has already been designated to fully implement the Adopt a Village model in the rural community of Dao Lazui, China over the next two years. The construction of a new, permanent school building in Dao Lazui is scheduled to begin in the coming months.
This facility will provide a safe and sustainable learning environment for children in a community where the current school is inadequate and hazardous. By providing learning materials, teacher training and a clean water system, the school will dramatically reduce absenteeism and lower illiteracy rates in the community.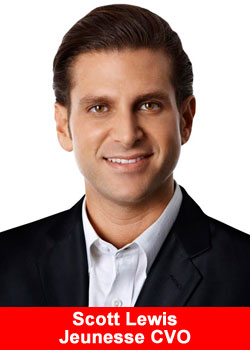 The Adopt a Village program will also invest in intensive training to improve agriculture and animal husbandry activities, as well as provide nutritional training to ensure that community members are equipped with the knowledge to effectively curb malnutrition. These efforts will help combat the root cause of poverty in this community by supporting the essential livelihood of many of its residents.
"Jeunesse is honored to support Free The Children's holistic approach to community development, and we consider this partnership to be an integral part of our continued efforts to support people with the skills and resources needed to change lives," said Scott Lewis, Chief Visionary Officer at Jeunesse.

"We are eager to break ground in the villages in China and Kenya, and we are currently planning another project in Ecuador to be announced later this year. Our partnership with Free The Children is a project we are deeply passionate about, and we look forward to continuing to drive this impactful cause behind our culture of Generation Young."
About Jeunesse
Jeunesse is a leading direct selling company devoted to encouraging healthy living. Company research focuses on adult stem cell science, telomere support, DNA repair, fat loss technology and nutrigenomics. Products are made in the USA and are exclusively formulated for Jeunesse.
With a multilingual customer service, back office support team, global enrollment system and in-house programming already in place, the company is fully operational in 32 offices around the world. Its distribution channels extend to over 100 countries. Jeunesse and the Jeunesse logo are registered trademarks of Jeunesse Global, LLC in the U.S. and/or other countries.