Philippines Task force Uncovers 43 Suspected Ponzi firms
May 20, 2015
By Team Business For Home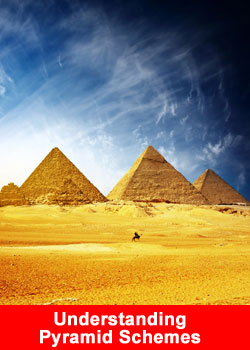 The Philippines Anti-Investment Scam Task Force, a multi-agency body composed of representatives from the Securities and Exchange Commission, Department of Trade and Industry, National Bureau of Investigation and the Criminal Investigation and Detection Group, has discovered that at least 43 companies in the Cordillera region have used Ponzi schemes in luring victims to invest millions of pesos over the past several years.
SEC director for Baguio lawyer Annie Gonzales Tesoro said that 12 of the companies were registered with the commission as engaged in trading. The rest are listed with the Department of Trade and Industry; the rest are not registered at all.
The task force has filed 19 multiple estafa charges against Three Angels General Merchandise manager Sukil-ap Pagaduan following complaints that the company collected P2 million from its investors and then closed its office for no known reason.
Thirteen complainants who collectively shelled out more than P4 million also filed syndicated estafa charges against Ely Morales and six employees of Stiforp Trading which also stopped operating after collecting the money.
Meanwhile, 22 estafa charges were filed against ADS-HUB.Com Ventures Inc. and 21 cases were filed against Infintewealth Touchtone.
Tesoro said the concerned agencies are conducting information and education campaigns to warn people about such companies, but some just become too greedy.
Other companies involved in similar schemes, according to Tesoro, are Zoom Unlimited, Medra Direct Sales Corp., Medra Distribution International, Global Medra Resources, Inc., Winlife, Speed Cash, Mimshack, Mimshack Security Agency, Mimshack Trading Center, Mimshack Trading International, United Wellness Hub Co., Unlimited Wellness Hub, PC Wellness, Diamond Lifestyle Corporation, RJR DLC Diamond Trading, Inc., KFC International Trading, Inc., Supreme Unlimited Network, Swiss Golden Trading Co., Reciente International, Wisdom Expressweath Trading and Marketing, Greenwealthgold, Greenwealthgold Wellness, Greenwealthgold Automotive Services, Greenwealthgold Real Estate Services, Greenwealthgold Salon and Spa, Suncore Supreme Unlimited Network Corporation, ARL Marketing Wellness and Services, Inc., Keyworld International Ventures, Inc., General Revelation Ventures, Inc., HB Global Corp, HBC Global, Inc ., Buena Dinero, Satara Welness Marketing, Stara Investment Group.
About 4 million Filipinos are in direct selling. Some have found financial and personal freedom, while others have become victims of pyramiding scams. The Direct Selling Association of the Philippines (DSAP) has shared answers here to frequently asked questions about pyramiding companies and companies that are legitimate and with sustainable compensation plans.