RetailMeNot Uses Free Speech In Lawsuit With Mary Kay
May 22, 2015
By Tina Williams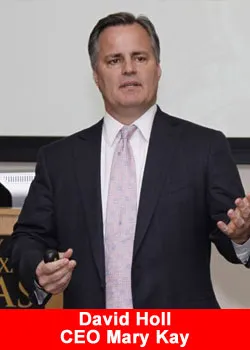 Austin-based RetailMeNot Inc. is using a free speech defense in a lawsuit filed by cosmetics maker Mary Kay Inc.
The digital coupon site filed its response Thursday saying Mary Kay attacked its free speech and its right to the use of publicly available information on the Internet.
Addison-based Mary Kay filed a lawsuit in March asking the court to bar RetailMeNot from using the Mary Kay name.
Mary Kay claimed in U.S. District Court in Dallas that it does not provide digital deals, offers and coupons for publication on RetailMeNot and hasn't authorized or permitted the site to list deals, sales or codes using its name or likeness.
RetailMeNot said in a statement that it "rejects Mary Kay's attack on the rights of Americans using its websites to freely exchange publicly available information over the Internet."
The company, which bills itself as the largest source of online deals and coupons, believes it is protecting the interests of consumers in a case that could have a negative impact on online content and service providers.
"Mary Kay's attempt to use trademark law in a manner that is inconsistent with fundamental principles of free speech should alarm consumers because it would deprive them of access to information about digital offers for their favorite retailers and brands," RetailMeNot said.
The company is paid by listed retailers, but not all of them. It includes offers and listings for 70,000 retailers and brands. Shoppers use its website and app to research and download discounts and coupons. Here's a link to RetailMeNot's response.
Mary Kay charged RetailMeNot with trademark infringement, unfair competition, false advertisement, trademark dilution and unfair competition.
Mary Kay believes that by listing these coupons, RetailMeNot "misleads consumers" to believe that the two companies have a relationship to sell products at a reduced price. It claims this practice has only confused consumers of its products.