Roger Langille – DS Domination CEO Steps Down
May 6, 2015
By Team Business For Home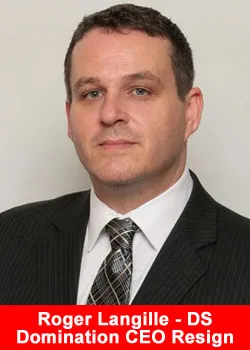 Roger Langille, CEO of DS Domination has stepped down. DS Domination website services offer instructional videos and articles to operate an e-commerce business.
On his facebook he stated:
It is with an extremely heavy heart that I must announce I will be leaving DS Domination effective immediately. I have spent the recent weeks contemplating this decision, all the while carrying out regular activities ( webinars etc). For me it all boiled down to whether or not I was leaving you in capable hands with the ability to help you grow your existing business' .
I had several guest speakers, and snuck onto many team webinars to look over their shoulders. It was then that I once again realized the power of this product. You see in any other business, the leadership usually focused on the recruiting end and ignored the rest. In DS Domination we have the luxury of the leadership all using the product as well. I think it has something to do with money? (lol)
The timing of this decision would never be perfect, and with the upcoming event it is far from optimum. However, I have coordinated with several people, and they have some amazing things they will be launching in Dallas. I spent some time last week watching the recordings of the previous event.
I sat for hours with kind of a saddened smile at all that I was able to accomplish. I watched and remembered all the people, both on and off the stage. I marveled at how far their business' have come some since attending the event.
I must confess over the past year or so I have become numb to all of the success stories. Honestly, there were just too many. I never had the time to appreciate them. Recently, as I knew I was approaching the end of my stay, they began to truly touch my heart. I am so proud (tears well up), so proud of all of you. I hope that I have done all that I can to ensure your success' (both immediate and long term). God bless you, and thank you for believing in me.
My decision is far removed from boredom, money etc. I assure you with the passion I have for helping others it was something very dramatic that has caused this. I hope that I have earned your trust, and with that , for now I would like to keep the reason for my decision private.