Stampin' Up! CEO Steps Down To Serve LDS Mission
May 20, 2015
By Team Business For Home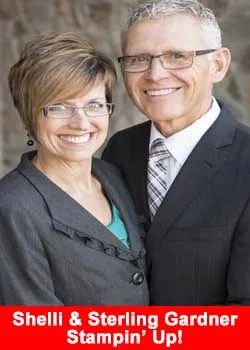 Utah-based crafts direct sales company Stampin' Up! CEO and co-founder Shelli Gardner has stepped down as CEO from the company. Shelli and her husband, Sterling Garnder, are planning to step away from their business to serve on a full-time mission for The Church of Jesus Christ of Latter-day Saints.
The couple are currently serving on the Hawaii Honolulu Mission for a period of 12 months — an experience that they are hoping will inspire others to think more deeply about their faith.
While the public might be surprised by the couple's choice to vacate their role in the company, they said that the plan was always for them to eventually leave the business, though the timeline was never solidified — until a recent stake conference during which they felt compelled to go on a mission; a Mormon stake is similar to a Catholic diocese.
"Our stake has really emphasized the need for senior couples. We were told to feel some urgency and go as soon as we were able," Shelli Gardner told writer Jason Wright. "So, I wrote early 2015 on the calendar. I'll be honest. I didn't think it would come so quickly."
Their daughter, Sara Douglass, is in charge of Stampin' Up during their absence.
The Gardners do plan to return to life as usual once their year-long mission is over.
"When we return, life will resume as usual. I intend to return to work because I love what I do and love the people I work with," Shelli Gardner recently wrote on her blog. We're looking at a mission kind of like a sabbatical.