Talk Fusion Aids Nepal Earthquake Relief
May 27, 2015
By Nicole Dunkley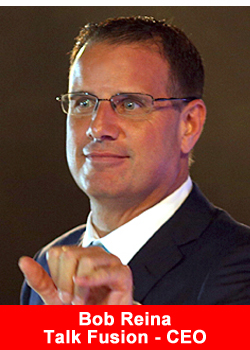 Tragedy struck again in the country of Nepal when a devastating 7.3 earthquake, the second quake in three weeks, rocked the Asian country. Following their corporate culture of "giving back" to the people of the world, Talk Fusion quickly responded by encouraging Customers and Associates to donate for Nepal Earthquake Relief and supplying a custom Video Email template to take the request for assistance viral.
"One of our Associates, Dustin Moore, actually was there," said Talk Fusion Founder & CEO Bob Reina. "Not only during the original earthquake, but the aftershock. The people of Nepal are suffering."
In the aftermath of the disaster, Talk Fusion took action. They immediately posted a link to a Nepal Relief site where concerned people could make donations. They took the concern a step further, and used the social power of their CONNECT Video Email product to make the message more personal and spread it farther and faster.
"We custom programmed a Video Email template specifically for Nepal Earthquake Relief," said Talk Fusion VP of Training and Development Allison Roberts. "We included a link in the actual template that goes directly to a site where people can donate."
Those who send the video email can create and include a personal video that carries the emotion and urgency of this desperate time. "We asked that everyone go to their CONNECT Dashboard and send out a video email to all of their friends, family and loved ones, to reach out," she urged. Recipients of the email can forward it and post it to their own social media sites. The word is already spreading quickly.
The Nepal Earthquake Relief site was setup at Allegro Solutions, a 501c3 registered organization in Houston, Texas. Donations are still needed, and anyone wishing to contribute can visit this link and donate either online, by mail or by phone.
Be sure to use the designated account crossresurrection.002 and under Additional Comments note For Nepal Relief to ensure that the donation will go toward Nepal Earthquake Relief. All U.S. based donations are tax deductible.
"Keep in mind, every little bit helps," said Allison Roberts. "It will make a huge difference to these people that are in need."
Bob Reina agreed. "Whether you can only give five dollars or ten dollars or more, we know it's going to a great cause. On behalf of Talk Fusion, we appreciate everybody out there helping those who are really in need at this time."
ABOUT TALK FUSION
A trend-setting industry leader, Talk Fusion connects people around the world through cutting-edge video technology for social and business communication. Talk Fusion's innovative video products are marketed person-to-person by independent Associates in more than 140 countries, empowering them to earn the financial freedom to live their dreams.
Founded in 2007 by CEO Bob Reina, Talk Fusion introduced the world's first Instant Pay Compensation Plan. Talk Fusion adheres to the highest ethical business practices and is a member of the prestigious Direct Selling Association (DSA). Reina firmly believes that "with great success comes greater responsibility."
Talk Fusion fosters a strong commitment to giving back to friends, family, communities, and animal charities across the world to produce a positive global change. Learn more at www.TalkFusion.com and "Like" Talk Fusion at www.facebook.com/TalkFusion.
Income Disclaimer:
Any earnings portrayed in any Talk Fusion marketing materials are not necessarily representative of the income, if any, that a Talk Fusion Associate can or will earn through his or her participation in the Talk Fusion Instant Pay Compensation Plan. All references to income, implied or stated, throughout the Talk Fusion Instant Pay Compensation Plan are for illustrative purposes only. These figures should not be considered as guarantees or projections of your actual earnings or profits. Talk Fusion does NOT guarantee any level of income or earnings to any Associate; any representation or guarantee of earnings would be misleading. The purchase of a Talk Fusion Product Package is completely optional and is not required for an Associate to participate in the Talk Fusion Instant Pay Compensation Plan.