Vector Marketing Professional Sells $1 Million In 5.5 Years
May 20, 2015
By Team Business For Home International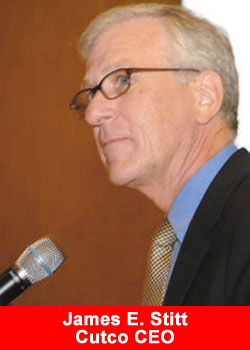 In just five and half years, Vector Marketing Sales Professional Seth Kinzer sold $1 million and qualified for the company hall of fame. He is the third fastest in Cutco history to reach this milestone, and he did so while finishing his college degree.
Kinzer is based in Minneapolis, Minnesota, where he works at Vector Marketing as a Cutco Sales Professional and a Fair and Show Coordinator for its Northstar Division. Vector Marketing recruits representatives to sell Cutco kitchen cutlery, kitchen accessories, and sporting knives.
Kinzer started his career with Vector in 2009. For the first year and a half, he was a full-time college student at St. Olaf College in Northfield, Minnesota. He graduated in December 2010 with a bachelor's degree in economics. He has sold an average of some $200,000 a year, with a personal single-year record of $300,000 in 2014.
In February 2015, he reached the $1 million sales mark, qualifying for the Cutco Hall of Fame. He will be formally inducted at the company year-end banquet in Chicago in January 2016.
Now, Kinzer's new goal is to reach $500,000 in sales in a single year. He says his experience selling Cutco has allowed him lifestyle perks such as paying cash for a car and taking between three and six domestic and international vacations a year. But, most importantly, he said it has bolstered his confidence.
I can't imagine how different my life would be right now if I had never found Vector and Cutco. I've always had a hard work ethic, but Vector gave me the tools and opportunities to live up to my full potential, to become the best version of myself, Kinzer said. I used to think 'I could probably do this or that.' Now I know I can do anything I put my mind to.
About Vector Marketing
Vector Marketing is the sales arm for Cutco Cutlery, a 65-year-old company with headquarters and manufacturing facilities in Olean, New York. Vector sells Cutco through a national team of college students, who are trained to do in-home and virtual demonstrations on a pre-set basis. Vector Marketing has over 200 locations nationwide and works with students of all majors with little-to-no professional experience.