Younique to Open 200,000 Square-foot Global Headquarters
May 12, 2015
By Team Business For Home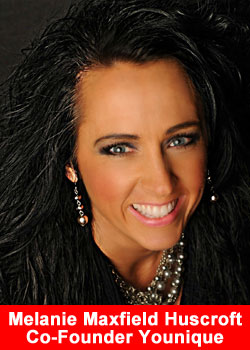 Younique, the pioneer in social media-driven direct sales, is supporting its rapid expansion into global markets, including Canada, Australia, the United Kingdom, and New Zealand, with the opening of a new 200,000 square-foot Younique Global Headquarters Complex.
To commemorate this milestone, the company will hold a groundbreaking ceremony on May 13 at 4225 Thanksgiving Way, Lehi, Utah. Upon its official opening, Younique will have more than 450 employees working in the 125,000 square-foot, five-floor corporate building and in the adjacent 75,000 square-foot production warehouse.
The new on-site Younique warehouse is expected to process up to 30,000 product orders per day. Younique will also be adding a warehouse facility in the Netherlands to help support and speed up distribution in Europe as the company continues to expand globally.
The Younique Global Headquarters Complex will boast a technologically advanced Cosmetic Innovation Lab, staffed with scientists dedicated to product research and development. The lab team's efforts will further the company's goal to create high-quality products that combine science with the best ingredients nature has to offer. The building will serve as the hub for the creation of new product offerings based on top market trends and the latest technologies in the beauty industry.
Younique has revolutionized the beauty industry and reinvented the e-commerce sales model with its social-selling platform, said Younique Founder and CEO Derek Maxfield. The Younique Global Headquarters Complex will be the new central location for continued global growth and product innovation, as we continue to blaze the trail in modernized beauty solutions and sales.
With its roots in innovation and empowerment, Younique has established itself as a leading force in the industry and will continue to grow its dynamic cosmetic and skincare product offerings at the new Global Headquarters Complex.
About Younique
Nature + Love + Science. Since its inception in 2012, Younique has been committed to developing beauty products that combine innovative science with the best ingredients nature has to offer. Younique, famous for its best-selling Moodstruck 3D Fiber Lashes, is the first direct-selling company to pioneer the social media-based business model.
Founded by a brother-sister team — Derek Maxfield and Melanie Huscroft — Younique offers women the opportunity to look and feel great while helping advance the brand's mission of uplifting, empowering and validating women around the world. Learn more about Younique and the opportunity at www.youniqueproducts.com.