Zija International Expands Profit Participation Plan
May 15, 2015
By Nicole Dunkley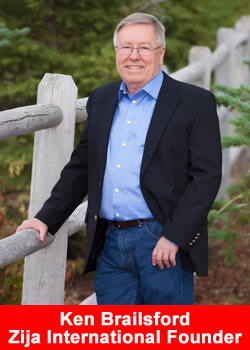 A few years ago Zija International introduced the Zija Profit Participation Plan (PPP), which rewards their Distributors who are driving company growth and helping create our mutual success. This exclusive profit-sharing mechanism is offered in addition to the various ways to earn income through the company's lucrative Compensation Plan.
Until now, members had to be personally invited by the Zija Executive Team to participate in the PPP; however, the Utah-based company recently announced at their Zija Regionals 2015 event in Cincinnati, Ohio that they're completely opening it up to anyone who qualifies.
Beginning July 2015, any Zija Distributor who reaches the Pay Rank of Diamond or above every Cycle of the month will be included in the Pool! Those in the Pool will then receive their share of 5% of net company profits. Additionally, Zija will begin paying out those profits monthly, rather than quarterly as was previously done.
Points within the Pool are generated based on the following Pay Ranks achieved every Cycle of the month:
Diamond = 1 Point

Double Diamond = 1.5 Points

Triple Diamond = 2 Points

Black Diamond = 3 Points

Diamond Elite and above = 4 Points
The company also plans on releasing a new Unlimited Lifestyle Pool" in the near future—another way Zija's Distributors can easily earn compensation for their efforts.
About Zija International
Zija International, a privately held and privately funded business founded by Kenneth E. Brailsford and run by Rodney Larsen, develops natural health, wellness, nutrition and fitness products. The company operates in more than 50 countries worldwide.
Zija has seen consistent growth every year since it was founded over 9 years ago and was recently named the "Fastest-Growing Company in Utah" by Utah Business Magazine. It has also been recognized on fastest-growing and top-revenue lists by Inc. Magazine, Direct Selling News, and Utah Valley Magazine, to name a few.
With corporate offices located in Lehi and more than 4 million sq. ft. of state-of-the-art warehouse, shipping and manufacturing facilities located in Utah, United States, Zija International employs more than 200 individuals and has the capacity to grow to more than two billion dollars in annual sales.