ForeverGreen European Business Continues to Make Company History
June 27, 2015
By Nicole Dunkley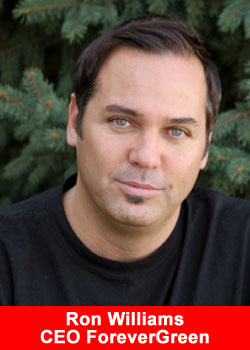 ForeverGreen Worldwide Corporation (OTCBB: FVRG), a leading direct marketing company and provider of health-centered products, is pleased with the accelerated level of growth and leadership that has been established throughout its Eastern and Western European markets.
Over the past several months, ForeverGreen has observed an exceptional level of growth, leadership and success within these regions. While the company has certainly supplemented an increased level of service and reliability to its Members through the successful localization of its new fulfillment center in Poland, ForeverGreen undoubtedly recognizes and attributes this high level of business growth to the power, passion and dedication of its top field leadership.
In late May, ForeverGreen hosted Members from around the world at its official company launch event in Las Vegas, Nevada. During and in the weeks following this event, a record-breaking number of ForeverGreen Members from Eastern and Western European markets achieved new top leadership ranks within the company.
Among these rank advancements are two new All-Stars, the top leadership position at ForeverGreen. As a result, European markets now represent 40 percent of the company's top leadership positions. ForeverGreen wishes to congratulate Euro Group of Germany and Mike and Marion Aundrup (Xpress Deutschland) of Germany on this remarkable achievement.
Additionally, ForeverGreen acknowledges the European and Eurasian Members that have demonstrated incredible growth in the recent month, two who have achieved 7-Star and the five who have successfully reached 6-Star.
New 7-Stars are Bernhard Sammer from Austria and Mark Münchmeyer from Germany. New 6-Stars are Dirk Oerich and Joerg Witke from United Arab Emirates, Bruno and Barbara Favre (Team B & B Favre) from Switzerland, Werner Steffen from Switzerland, Tino Ludwig from Germany and Pontesale Sro from Czech Republic.
ForeverGreen Director of Recognition, Randy Crane said, "We experienced an unprecedented number of rank advancements during the week of the official company launch and the weeks that have followed. We are thrilled for the success of our Members and anticipate continued growth and success of the recognition program."
About ForeverGreen
ForeverGreen Worldwide Corporation develops, manufactures and distributes an expansive line of all natural whole foods and products to more than 200 countries around the world, including their new global offerings, PowerStrips, Solar Strips and Beauty Strips, a series of Farmers Market products and a personal development program.
Forward-Looking Statement
This press release contains certain forward-looking statements. Investors are cautioned that certain statements in this release are "forward-looking statements" and involve both known and unknown risks, uncertainties and other factors. Such uncertainties include among others, certain risks associated with the operation of the company described above. The company's actual results could differ materially from expected results.