Industry Expert, Jack Zufelt Joins ForeverGreen
June 26, 2015
By Nicole Dunkley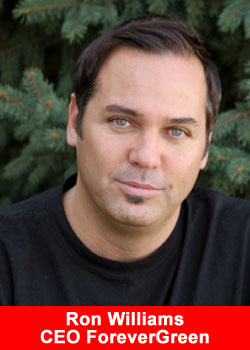 ForeverGreen Worldwide Corporation (OTCBB: FVRG), a leading direct marketing company and provider of health-centered products, today announced that world-famous author and speaker, Jack M. Zufelt, has officially joined ForeverGreen as a valued team member.
Jack is an impactful international speaker and trainer. He is the author of the #1 best-selling breakthrough book, The DNA of Success. He is frequently requested and booked to speak for organizations of all kinds, including several Fortune 500 Companies. It is estimated that Jack has been heard and seen by over 150 million people around the globe.
Jack has been interviewed on over 2,000 radio and TV talk shows including The Today Show. PBS aired a special on Jack and his concepts that was sent via satellite to 127 countries. He was previously awarded the Presidential Medal of Merit by a former President of the United States and was also honored by the United States Senate for teaching Americans how to achieve better results in their personal lives and careers.
In addition to his successful speaking and writing career, Jack is also an expert on building network marketing organizations. Jack has provided training all over the world for some of the largest network marketing companies in existence.
ForeverGreen feels privileged to have Jack join the ForeverGreen team and believes that his impact will only add to the continued growth of the ForeverGreen business.
For more information on ForeverGreen's products, visit www.forevergreen.org.
ForeverGreen Worldwide Corporation develops, manufactures and distributes an expansive line of all natural whole foods and products to North America, Australia, Europe, Asia, Africa and South America, including their new global offerings, PowerStrips, SolarStrips and BeautyStrips.
They also offer Azul and FrequenSea, whole-food beverages with industry exclusive marine phytoplankton, the Versativa line of hemp-based whole-food products, immune support and weight management products, Pulse-8 powdered L-arginine formula, TRUessence Essential Oils and Apothecary, 24Karat Chocolate(R) and an entire catalog of meals, snacks, household cleaners and personal care products.