ForeverGreen Experiences Historic Attendance & Sales Record At Convention
June 13, 2015
By Nicole Dunkley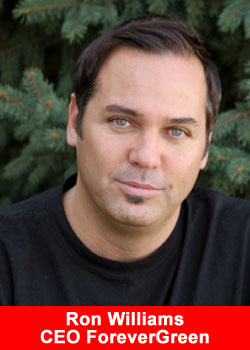 ForeverGreen Worldwide Corporation (OTCBB: FVRG), a leading direct marketing company and provider of health-centered products, announced it had a historic convention for its Welcome Home Product Launch at the Bellagio Hotel in Las Vegas at the end of May.
There were a record number of attendees which helped contribute to a major spike in sales at the end of May and an all-time record sales week for the company. The convention was translated into six languages including French, German, Portuguese, Spanish, Japanese and Russian. Attendees included several state senators, top leaders in the industry, key medical personnel and other distinguished guests.
There was a strong Brazilian contingent, a recently opened market, which will be a very large concentration for the company moving forward. Along with the thousands of attendees in Las Vegas, the event was livestreamed online and viewed by 50,000 people worldwide.
Sales for the month of May exceeded $6 million during a month for the second time in company history. Sales for the first six months of 2015 will exceed the first six months of 2014 by over 40% with escalating sales expected during the second half of this year.
The company is on track for a record year of sales, and on Tuesday, we introduced and pre-launched a new weight loss product. This is a very thrilling time for the company. The rebranded products we launched during the convention and the introduction of the new weight loss product will help support us to reach our long term goals. Through recent partnerships, product introductions, new market openings and general enthusiasm for our company, we fully anticipate becoming one the largest and most successful companies in our industry during the next few years, remarked CEO Ron Williams.
About ForeverGreen Worldwide
ForeverGreen Worldwide Corporation develops, manufactures and distributes an expansive line of all natural whole foods and products to North America, Australia, Europe, Asia, Africa and South America, including their new global offerings, PowerStrips, SolarStrips and BeautyStrips. They also offer Azul and FrequenSea(TM), whole-food beverages with industry exclusive marine phytoplankton, the Versativa line of hemp-based whole-food products, immune support and weight management products, Pulse-8 powdered L-arginine formula, TRUessence(TM) Essential Oils and Apothecary, 24Karat Chocolate(R) and an entire catalog of meals, snacks, household cleaners and personal care products.