India To Introduce New SOPs For Law Enforcement Investigating Illegal MLM
June 4, 2015
By Team Business For Home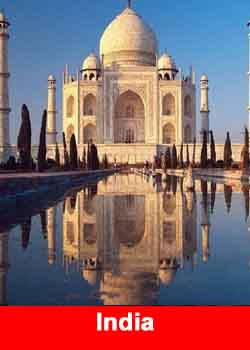 A new set of Standard Operating Procedures (SOP) is being formulated by the government for central and state law enforcement agencies for probing illegal multi-level marketing or ponzi schemes.
Sources said the dos and don'ts for investigating these fraudulent schemes are being drawn up by Central Economic Intelligence Bureau (CEIB) in coordination with Department of Financial Services.
The move comes following instances in which investors have been duped of their hard earned money through ponzi schemes–a swindle in which quick return on an investment is offered.
Sources in the CEIB, which acts as the nodal agency for economic intelligence, said they will share the SOP with investigating agencies once they are finalised.
Major such scams being probed include those relating to Rose Valley and Saradha chit fund wherein investors lost about Rs 15,000 crore and Rs 2,500 crore respectively on false promise of good returns.
The CEIB has been disseminating intelligence to central and state authorities about companies and persons behind ponzi schemes so that necessary action against offenders can be taken.
Of late, it has written to Chief Secretaries of states asking them to involve the media in spreading awareness at the grassroots level so that people do not get cheated by such unscrupulous elements, sources said.
A typical ponzi scheme involves the operator collecting a large amount of money from investors and paying them returns from their own pockets or the money collected from subsequent investors, rather than from profit earned by the person or entity operating such a scheme.
Such activities came to be known as ponzi schemes after Charles Ponzi, who became notorious in the US in the 1920s for deploying this technique while promising 50 per cent return on investments in 45 days and 100 per cent within 90 days.
The Centre is also coming out with an amended bill to check fraudulent activities by amending the Prize Chits and Money Circulation Schemes (Banning) Act, 1978, which according to CEIB, is a prohibitory Act and not a regulatory one.
The bureau had also suggested the Centre to appoint a special central agency for investigating such cases.
Source: Business Standard