Three Women Leaders Become Newest Zija International Diamonds
June 11, 2015
By Nicole Dunkley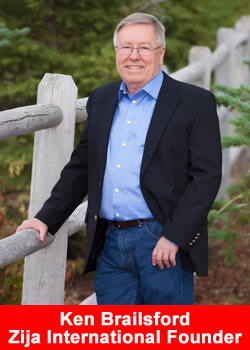 Zija International recently gained three new Diamond-Ranked Independent Distributors who have found significant success in the company's lucrative compensation plan. They have also each found their version of Life Unlimited, which is Zija's overlying theme throughout all that they do. These strong female Distributors and their stories have been highlighted on the company's website, and they continue to reach new levels of success each week. Read their stories below:
Emiko Saotome:
When I came across Zija, I knew I would want to share the products and the potential of the company with many people.
Zija has the right information that provides a solution to those who are searching for improved health and wellness. This starts with taking in proper nutrition and being properly educated. I tried a variety of nutritional supplements for myself; however, after starting to use the Zija products, I have been much healthier and more active than ever before!
I believe that my mission is to provide correct information, with love and passion, to those whom I meet in order to see their happy smiles.
I would like to send my sincere gratitude to Mr. Karino as well as Mr. and Mrs. Ichikawa for always supporting me.
Amica Vogler:
I would like to begin by thanking God for bringing this incredible opportunity into my life. I would also like to thank Ken Brailsford for his vision, and the corporate staff for all that they do.
I was introduced to Zija International the day before graduating with my Doctorate in Physical Therapy. I was extremely impressed with the evidence-based research touting the health benefits of Moringa oleifera. I was also excited about the potential health benefits for myself and my family, yet I had no intention of starting a business. Within a few weeks, I witnessed Zija's products transform my family's health and I found myself at my first corporate event. It was there that I met the people of Zija, heard incredible testimonials, and caught the vision of what this company truly represents: Life Unlimited. Something inside me shifted and set my heart on fire. I knew that Zija was going to be a part of my life forever.
This past year has been an incredible journey full of new experiences, challenges, and personal growth. I attribute my success to my passion, hard work, and consistency with sharing the Zija story by using the simple three step system: pique, pass, plug. Focusing on other people's goals and helping them achieve success with the products or business has been a key component to helping me build my team.
One of my favorite quotes is from Zig Ziglar: You can have everything in life you want, if you will just help enough other people get what they want. This quote epitomizes the support I have received from mentors Tom Waggoner, Joel McNinch, and Landon Weaver, whom I cannot thank enough! I would also like to thank my family for their patience, understand and support during this transitional period.
Although I went to college for 7 years and accumulated a $100,000 in student loan debt, I have chosen to pursue the Zija opportunity full time. This choice most certainly did not come without struggle and trepidation, but fortunately I have chosen to focus on my purpose rather than the fear of failure. I look to Zija as a vehicle to leverage my efforts in order to impact countless lives by sharing our revolutionary products and business opportunity. With Zija, not only do I have the opportunity to help improve people's physical health, but through teamwork I can assist them with their financial health as well. I am determined to remain on a mission to share the Zija message with every person I encounter, because I believe that everyone deserves to live a Life Unlimited!
Julia Pan:
After having spent most of my career life in the corporate world, joining Zija was an act of obedience that started my journey of helping others to live a healthier life physically and spiritually, as well as achieve financial freedom. As Zija's first Chinese-speaking Diamond, I am honored to be able to inspire those who have little network marketing experience, and who are pioneers in expanding the Zija business to the non-English-speaking countries.
I came to the United States from China with only $40 in my pocket almost 30 years ago. I am so grateful to my heavenly Father for giving me a life beyond my imagination. I also want to thank my dear husband, Andrew, for believing in me even when I didn't. Thank you to my parents and children for sharing their heartfelt testimonies on how Zija products have changed their lives.
I want to thank my amazing team for inspiring me and making my life more meaningful. Thank you also to my Upline members—Tom Waggoner, Ruth Claybrooks, Quang Nguyen, and Dr. Gayle Rogers—for their excellent servant leadership. Finally, I want to thank the Zija corporate leaders and staff, especially the Chinese supporting team, for making our international business venture much easier each day.
We reap what we have sown. When we focus on helping people and are passionate, teachable, and willing to work smart and hard, we inevitably attract those who will do the same. I am excited to partner with you and let's reach Life Unlimited together!
About Zija International
Zija International, a privately held and privately funded business founded by Kenneth E. Brailsford and run by Rodney Larsen, develops natural health, wellness, nutrition and fitness products. The company operates in more than 50 countries worldwide.
Zija has seen consistent growth every year since it was founded over 9 years ago and was recently named the "Fastest-Growing Company in Utah" by Utah Business Magazine. It has also been recognized on fastest-growing and top-revenue lists by Inc. Magazine, Direct Selling News, and Utah Valley Magazine, to name a few.
With corporate offices located in Lehi and more than 4 million sq. ft. of state-of-the-art warehouse, shipping and manufacturing facilities located in Utah, United States, Zija International employs more than 200 individuals and has the capacity to grow to more than two billion dollars in annual sales.