WFDSA: Global Direct Selling Industry Records New High At $182.8 billion
June 11, 2015
By Team Business For Home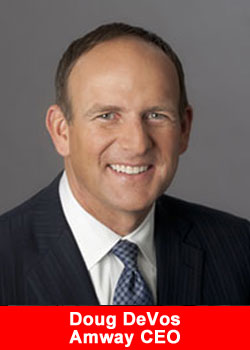 The World Federation of Direct Selling Associations (WFDSA) has published its 2015 Annual Report, supplying the most comprehensive data on the state of direct selling worldwide.
The industry has continued its steady growth curve in 2014, seeing unprecedented sales and engagement with 6.4% growth generating $182.8 billion.
Asia continues to outpace other markets, accounting for 45 % of global retail sales. The Americas follow at 37 % and Europe at 17%, with Africa and the Middle East representing the final 1%. In the past three years, the industry has seen a compound annual growth rate of 6.5 percent.
Behind direct selling's positive growth trend are millions of entrepreneurs marketing an array of products and services. In 2014, their numbers swelled to 99.7 million, a 3.4 percent increase from 2013. Asia Pacific accounts for 51.1 million direct sellers, more than any other region, but the most significant growth took place in the Americas, where the salesforce increased 5.7% to 33.1 million.

"People today want to be able to determine their own hours, where they work, their level of commitment and effort, and their own goals," WFDSA Chairman Doug DeVos, President of Amway, wrote in an introduction to the report. "This is what direct selling has been offering people for more than a century. And it's why our industry is more compelling today than ever."
DeVos also called on direct selling leaders to strengthen the industry's image by proactively and transparently telling that story, as well as advocating for better consumer protections and legal definitions of the business model.
The top 5 Direct Selling markets in the world that account for just over 60% of global sales are:
1. United States 19% of global sales
2. China 17%
3. Japan 9%
4. Korea 9%
.5 Brazil 7%

The Top 23 markets, each country with over US$ 1 billion in sales account for 93% of global revenues. The complete report from WFDSA can be read here.
About Direct Selling Industry Research
Direct Selling industry business results are compiled from an annual survey of companies in all member countries of the WFDSA, and from research-based estimates for all other countries.