ACN Launches New Flash Wireless 4G Offering
July 20, 2015
By Nicole Dunkley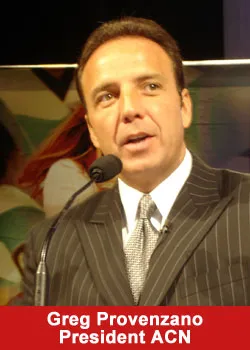 High-speed wireless gets an upgrade with the launch of Flash Wireless 4G on America's Largest, Most Reliable Network, in partnership with direct selling powerhouse ACN, INC.
Flash Wireless has always been committed to giving American consumers the power of choice: the choice between the nation's top two networks, the choice between contract and no-contract options, the choice to bring along a favorite device or upgrade to a new one.
Now, though, there's one choice that Flash Wireless and ACN customers won't have to make –the choice between high-speed wireless service and options at outstanding rates. With the launch of Flash Wireless 4G on America's Largest, Most Reliable Network, there's nothing to slow down today's value-conscious wireless consumer.
And as Flash Wireless connects cell phones wirelessly, ACN Independent Business Owners (IBOs) connect customers with the new 4G offering through their proven, powerful marketing network.
With over 6 million monthly buying decisions in wireless, Flash Wireless 4G can certainly speed up revenue for ACN IBOs, who can now offer their customers reliability and great rates at the 4G speeds that their lives demand.
In addition, each ACN IBO who acquires five new Flash Wireless customers will enjoy their own Flash Wireless service for free. And it's not just IBOs, but customers as well, who can benefit from these savings – each customer who refers five friends or family members to Flash Wireless can also qualify for free service.
As part of ACN's Project Feeding Kids campaign, the incentive to introduce Flash Wireless to as many customers as possible goes much further than savings and free service. For every new customer who signs up, ACN will provide a meal to a child in need. And, when that customer pays their Flash Wireless service bill, ACN will provide another meal – each month, for each customer. Now that's putting power in numbers to good use.
About ACN Inc.
ACN is the world's largest direct seller of telecommunications, energy, and other essential services for residential and business customers. ACN provides the services people need and use every day including phone service, wireless, energy, payment processing, television, security and automation and high speed Internet. ACN operates in 24 countries with offices located throughout North America, Latin America, Europe, Asia and the Pacific. For information on ACN's home-based business opportunity, visit www.acninc.com.