China Increases Restrictions Against Network Marketing
July 19, 2015
By Tina Williams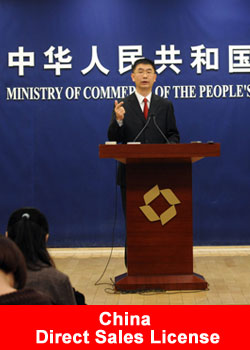 China-Briefing.com shares China's increasing distrust of network marketing and the difficulties that will come to entering into their marketplace:
From our experience, a large number of foreign companies have expressed interest in entering into the Chinese market through Multi-Level Marketing. However, they are going to be disappointed.
In 2005, Chinese Government enacted a law called "Regulation of Direct Sales and Regulation on Prohibition of Chuanxiao" (where Chuanxiao stand for MLM). With this regulation China makes clear that while Direct Sales is permitted in the mainland, Multi-Level Marketing is not.
Even if allowed, Direct Sales must follow several rules. The company is required to:
Have a business license,

Can only pay out one level of commission

The sellers have to follow an advanced training course offered by the company and by the end of the course they have to get a license and the direct sellers must wear a badge to prove their status.

In addition, the personal seller's commission it set at 30% of the sales, including bonuses, commission, and other benefits.
Because of the multi-level payment structure, the organizers and the members at top level obtain interest illegally and, according to the Chinese Government, disturb normal economic order, and affect social stability
On the contrary, in Taiwan and Hong Kong MLM is legal. It is common to see distributors from these regions selling in the mainland using Taiwanese or Hong Kong addresses and banks to become sales reps in these jurisdictions while at all times living and working in China. The legality of this is questionable.
Even after the application of "Regulation of Direct Sales and Regulation on Prohibition of Chuanxiao", many companies are still operating under the MLM structure and this does not seem to be changing.
Nu Skin Enterprise, for example, was under investigation for its illegal pyramid scheme. They were accused of relying more on signing up new salespeople than actually selling products to customers. Nonetheless they still play an important role in China's marketplace.
They are not the only company who is following this sales model, other such enterprises all act within the Chinese market with MLM structures.