ForeverGreen Announces Pre-launch Of New Product, Ketopia
July 12, 2015
By Team Business For Home International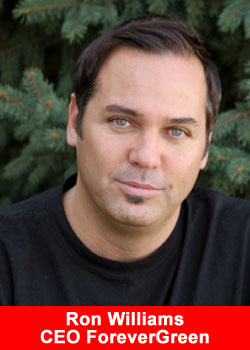 ForeverGreen Worldwide Corporation (OTCBB: FVRG), a leading direct marketing company and provider of health-centered products, recently announced the company is commencing the pre-launch of a new weight loss product, Ketopia.
For the past two years the company has been in negotiations to be granted exclusivity of the patent-pending technology. The company was chosen over other top industry leaders to manufacture, market and sell the product.
ForeverGreen has been granted a license in the U.S and Canada, and a special worldwide exclusive license (outside the United States and Canada), to bring this technology to the world for the first time in modern history.
The product will be sold as a three product system including new products, KetonX and Dough Bites along with already established product, Fixx.
KetonX is the raw blend of all the right ingredients mixed into a refreshing drink. A scientific discovery determined that the body will begin to convert to a state of nutritional ketosis in a matter of hours when the perfect ratios of specific natural ingredients are ingested.
This breakthrough means more than weight loss. Ketosis is a natural metabolic state where the body burns fat for most of its energy rather than carbohydrates. Many leading scientists believe the ketosis lifestyle will be the pinnacle of health and well-being. It's scientifically documented and safe.
For the past two years, our team has been working diligently to get this product in our catalogue, and we are eager and ready to begin its launch. This product changes the game for us. The exclusivity is so important because it gives us a substantial advantage over competitors and helps us solidify our place in the industry. Entering the global $600 billion weight loss market is exciting, and this product separates us in this very competitive arena, noted CEO Ron Williams.
About ForeverGreen Worldwide
ForeverGreen Worldwide Corporation develops, manufactures and distributes an expansive line of all natural whole foods and products to North America, Australia, Europe, Asia, Africa and South America, including their new global offerings, PowerStrips, SolarStrips and BeautyStrips. They also offer Azul and FrequenSea, whole-food beverages with industry exclusive marine phytoplankton, the Versativa line of hemp-based whole-food products, immune support and weight management products, Pulse-8 powdered L-arginine formula, TRUessence Essential Oils and Apothecary, 24Karat Chocolate(R) and an entire catalog of meals, snacks, household cleaners and personal care products.