ForeverGreen Receives Anti-Doping Certification For PowerStrips
July 15, 2015
By Nicole Dunkley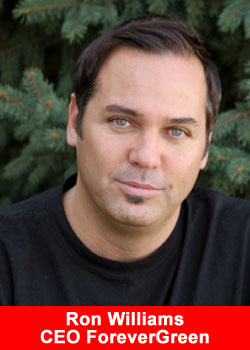 ForeverGreen Worldwide Corporation (OTCBB: FVRG), a leading direct marketing company and provider of health-centered products, today announced the company has received an anti-doping certification from the Banned Substances Control Group (BSCG) for PowerStrips.
This certifies that the product is free of banned substances. BSCG's certification process involves analytical testing, a review of production processes and quality control. PowerStrips are listed as a Class 1 medical device for the temporary relief of minor aches and pains.
The BSCG and founder, Dr. Don Catlin, are known as the leader and gold standard in dietary supplement certification, and work with manufacturers, ingredient suppliers, and individual teams and athletes. They test dietary supplements and ingredients to ensure quality and possibility of contamination with drugs that could lead to positive drug tests or health concerns.
PowerStrips went through a lengthy, unrivaled and complex process in order to obtain this critical certification. Being certified free of banned substances and also drug free is a very important step in making ForeverGreen a premium company in the industry. This will significantly increase our target market as it opens up the world of sports and athletes who are exceptionally careful about products they put on or in their bodies and require this type of certification before use, commented General Manager, Craig Smith.
About BSCG
In 2004 BSCG helped found an industry focused on dietary supplement certification for banned substances in sport. BCSG is an independent, third-party company. The company offers maximum protection for banned substances in sport with a menu covering compounds responsible for nearly all positive drug tests worldwide over the last decade. The company not only has the most finely tuned coverage on drugs in sport but are the first certification program to cover drugs beyond those banned in sport.
About ForeverGreen
ForeverGreen Worldwide Corporation develops, manufactures and distributes an expansive line of all natural whole foods and products to North America, Australia, Europe, Asia, Africa and South America, including their new global offerings, PowerStrips, SolarStrips and BeautyStrips. They also offer Azul and FrequenSea, whole-food beverages with industry exclusive marine phytoplankton, a line of hemp-based whole-food products, immune support and weight management products, Pulse-8 powdered L-arginine formula, 24Karat Chocolate(R) and an entire catalog of essential oils, household cleaners and personal care products.