Jeunesse Closes Out June With Record $120 Million In Sales
July 8, 2015
By Tina Williams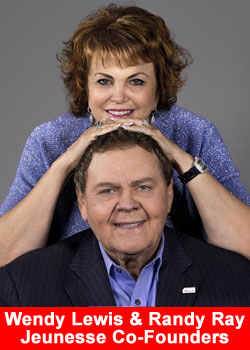 Jeunesse continues to surpass previous records, remaining steady on a path of unprecedented sales growth. The company has just announced a monumental $120 million in sales revenue during the month of June, which places the company on a 175% growth trajectory increase over the first half of 2014.
In addition, the company broke another record in June with 116,818 new enrollments, beating May's record of 100,000. This brings the company's current distributor base to over 500,000 active distributors worldwide.
In only its first 5 ½ years of business, Jeunesse has already cumulatively generated over $1 billion in sales revenue and paid out over $500 million in distributor commissions.
Due to its global platform and diversification strategy, Jeunesse currently has 18 countries doing over $1 million per month in sales revenue. Much of this surging momentum can be attributed to its impressive distributor leaders, as this past month saw rank advancements for 13 new Diamond Directors and three new Double Diamond Directors.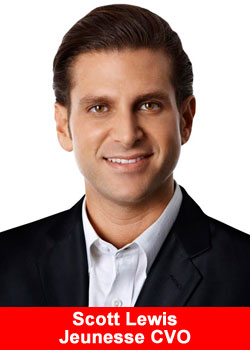 "It is an exciting time to be part of Jeunesse's phenomenal growth — both in sales and in rewarding experiences," said Chief Visionary Officer Scott Lewis.
"No doubt our success is the result of thousands of leaders around the world who have dedicated themselves to our mission, and who are positively impacting the lives of those around them."
"We congratulate our entire Jeunesse family for all of their hard work. Their enthusiastic contributions have set Jeunesse on an explosive growth trajectory that continues to break records month after month.

We're excited to see what the future holds as we focus on continuing to reach new milestones together as one Jeunesse family."
About Jeunesse
Jeunesse is a leading direct selling company devoted to encouraging healthy living. Company research focuses on adult stem cell science, telomere support, DNA repair, fat loss technology and nutrigenomics. Products are made in the USA and are exclusively formulated for Jeunesse.
With a multilingual customer service, back office support team, global enrollment system and in-house programming already in place, the company is fully operational in 32 offices around the world. Its distribution channels extend to over 100 countries.
Jeunesse and the Jeunesse logo are registered trademarks of Jeunesse Global, LLC in the U.S. and/or other countries. For more information, please visit www.jeunesseglobal.com.