Mega Holdings Award Winner For Innovation Project Of The Year
July 20, 2015
By Tina Williams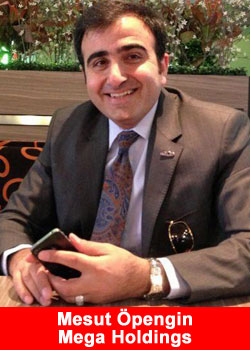 German translation below – Deutsche fassung unter:
Innovation Project of the Year from Mega Holdings is 'a challenging introduction we have made in Turkey.'
The President of the Management Board of Mega Group Bilim (Mega Group Informatics), Mesut Opengin, has taken over the Ministry of Economy award-winning Innovation Project of the Year.
Opengin has said that they were happy to be considered worthy for the award and has said, "We've made a very challenging introduction in Turkey. We are under-spending very intense efforts so that network marketing can be used by more extensive masses in Turkey. Getting the return of these efforts as an award has us excited!"
It spreads network marketing to larger masses and Mega Group Bilim consists of Turkey and Europe center of Mega Holdings in Hong Kong.
The President of the Management Board, Mesut Opengin, who is a young entrepreneur, specifies that as Mega Group Bilim they attract confident entrepreneurs who wish to be the boss of their own business network marketing system which is one of the most profitable commercial systems of 21st century.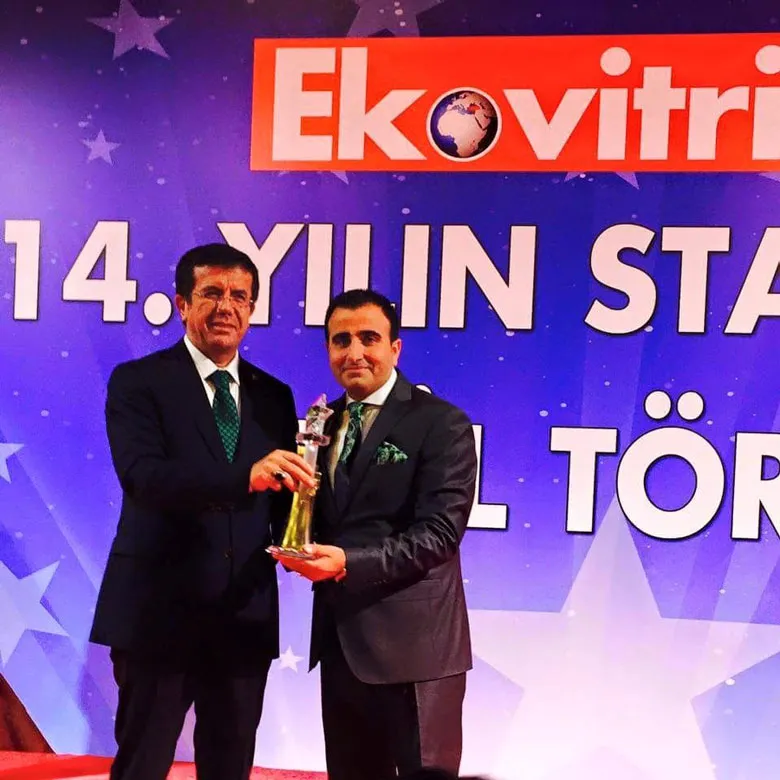 Opengin has said that there are 50 million internet users in Turkey, however, the number of web sites is around 1.3 million. He says, "The main reason for this is because people can't design their own web sites they are in a position of passive users. We aim to attract everybody using the internet to create their own web sites.
We have set free the internet users. We've established a very special medium where they would feel free on the internet." Mega Holding has customers in 120 countries worldwide.
About Mega Holdings
Mega Holdings is incorporated in Hong Kong and its Management team is headed by Chairman/Founder Michael Cheng, a successful business entrepreneur with rich experience in network marketing and other business investments in several parts of the world.
Mega Holdings is an international Direct Selling company providing online web hosting services.
——————————–
Das diesjährige Innovationsprojekt von Mega Holdings ist eine herausfordernde Idee, die erstmals in der Türkei vorgestellt wurde.
Dafür erhielt Mega Holdings jetzt den begehrten Wirtschaftsprei.
Die Organisation des mit dem Wirtschaftspreis ausgezeichneten Innovationsprojekts hat der Präsident des Vorstandes der Mega-Gruppe Bilim (Mega-Gruppe Informatik), Herr Mesut Opengin, übernommen. Er erklärte, dass sich Mega Holdings sehr glücklich schätze, für diesen Preis nominiert worden zu sein: "Wir haben eine für die Türkei herausfordernde Innovation ins Leben gerufen und sind intensiv darum bemüht, Network Marketing einer breiten Öffentlichkeit in der Türkei zur Verfügung zu stellen. Deshalb sind wir sehr glücklich, diese Auszeichnung als Ergebnis unserer Bemühungen entgegennehmen zu können!"
Das Projekt der Mega-Gruppe Bilim, die die Türkei in Europa für die Mega Holdings in Hong Kong repräsentiert, macht Network Marketing ab sofort einer breiten Masse von Interessenten zugänglich. So erklärte Opengin, selbst ein aufstrebender Unternehmer, dass die Mega-Gruppe Bilim vor allem selbständige und motivierte Geschäftsleute anziehe, die im Business-Network-Marketing-System, einem der profitabelsten Wirtschaftssysteme des 21. Jahrhunderts, ihre Chance sehen, ein eigenes Unternehmen aufzubauen und zu führen.
Laut Opengin nutzen etwa 50 Millionen Menschen in der Türkei das Internet – die Anzahl der Websites belaufe sich jedoch lediglich auf 1,3 Millionen: "Das liegt hauptsächlich daran, dass die meisten Menschen ihre Website nicht selber gestalten können, da sie das Internet eher passiv nutzen. Unser Ziel ist, das Internet attraktiver zu machen. Wir möchten alle Menschen inspirieren, ihre eigenen Websites zu gestalten. Wir schenken Internet-Usern Freiheit! Denn unser außergewöhnliches Produkt ermöglicht es den Usern, sich im Internet völlig unabhängig zu fühlen."
Über Mega Holdings
Das Unternehmen Mega Holdings, mit Firmensitz in Hong Kong und Kunden in 120 Ländern weltweit, arbeitet als internationaler Direktvertrieb und bietet innovative Online-Web-Hosting-Produkte und Dienstleistungen im Internet an. Mega Holdings wird von dem Vorsitzenden und Gründer Michael Cheng geführt. Cheng ist ein erfolgreicher Geschäftsmann mit langjähriger Erfahrung im Network Marketing und in anderen Bereichen in verschiedenen Teilen der Welt.