Morinda's Newest Supplement Wins Best Product Award
July 11, 2015
By Tina Williams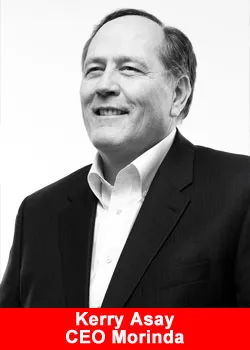 Morinda's newest protein supplement, TruAge Rapid Fuel, was recently named Best New Product by the Women World Awards.
The annual Women World Awards program encompasses the world's best in leadership, innovation, organizational performance, new products and services, and customer satisfaction programs from every major industry in the world.
It's an honor for Rapid Fuel to be named a winner by the Women World Awards, said Morinda's Vice President of Marketing, Shon Whitney. Rapid Fuel is a game changer when it comes to protein performance products and we are thrilled to have this amazing product recognized.
Rapid Fuel is the only performance beverage that offers instant absorption of the highest quality protein, four sources of electrolytes, and B vitamins providing immediate energy and hydration without side effects. Most importantly, Rapid Fuel's exclusive blend is specifically designed to lower AGE (advanced glycation end-product) accumulation in the body.
Rapid Fuel is unlike any other product on the market because of its patent-pending delivery system, said Morinda's Senior Manager of Product Development, Kira Davis. Using a process called osmoality, it accurately measures and matches the human body's unique concentrations and specifications, which allows instant energy and protein delivery when the body needs it most.
Organizations from all over the world are eligible to submit nominations for the Women World Awards including, public and private, for-profit and non-profit, and new start-ups. More than 50 judges from a broad spectrum of industry voices determined the winners out of 180 participants.
Winners will be honored at the SVUS Awards Ceremony and Red Carpet Banquet in San Francisco on June 29, 2015.