Nerium Opens New Brand Center In Mexico City
July 22, 2015
By Nicole Dunkley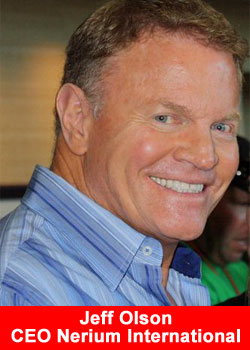 Nerium International, a leader in scientifically advanced anti-aging products, officially opened a new Brand Center in Mexico City. In the days before the inauguration, Nerium hosted an opening reception on Saturday, 18 July and a meeting open on Sunday July 19 with the presence of Nerium executives, including Jeff Olson, founder and CEO; Jeff Dahl, Co-CEO and Alfonso Todd, Director General of Mexico.
The new Brand Center was designed by InOut Architecture, a company awarded prizes and specializing in contemporary design under the leadership of Isaac Romero. The building serves as a place where consumers can shop and also as a resource center for Nerium Brand Partners established in Mexico. Hours are Monday through Friday from 10:00 am to 9:00 pm and Saturday from 10:00 a.m. to 2:00 pm Consumers can purchase and get more information about Cream Night and Day Cream Anti-Age, Formula Optimera ™ Nerium.
Brand Partners have access to advanced tools and relationship marketing materials aimed to help them make their personal business grow. Located inside the corporate building in Kansas Insurgentes Sur 859, Naples, CP 03810 in Mexico City, the Brand Center of Mexico is the third Center of Nerium International Brand. Nerium International Brand Center launched its first last year in Richmond, British Columbia, Canada and its second Brand Center opened last month in Seoul, South Korea.
Nerium is proud to inaugurate its third Brand International Center which aims to provide tools and resources to all of our Brand Partners established in Mexico to help them build a successful business, said Jeff Dahl, Co-CEO. Now we have a Brand Center easily accessible in the heart of Mexico City, we hope that our presence in Mexico grow more both Brand Partners and customers.
In October 2014 Nerium International first introduced in Mexico and its Cream Night Cream Anti-Age Day, Formula Optimera ™. Both products contain SIG-1273®, a patented and scientifically engineered molecule that stimulates the skin's ability to combat oxidative stress. Other anti-aging and moisturizing ingredients contained in the formula are Optimera ™ exclusive extract SAL-14 ™, aloe vera, gotu kola and vitamins C and E. The Nerium products are clinically proven to combat the causes and signs of aging, including the appearance of fine lines, wrinkles, uneven skin texture, loss of elasticity, discoloration and enlarged pores.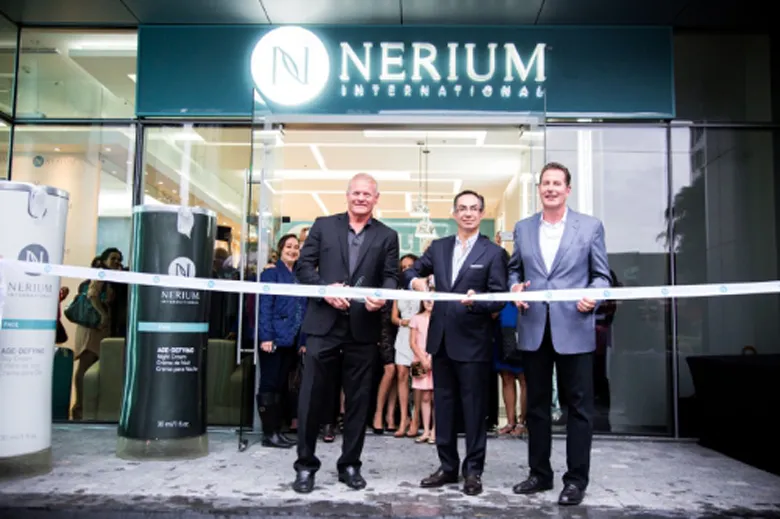 About Nerium International
Nerium International, LLC, headquartered in Addison, Texas, is a company dedicated to marketing relationships that markets innovative anti-aging products backed by science. Since its launch in August 2011, Nerium has achieved record sales and won awards in the sector, while continuing to build a base of millions of loyal customers in the US. UU., Canada, and Mexico. Led by a team of executives recognized with more than 220 years of combined experience in the sector, Nerium International is committed to developing and delivering anti-aging that are based on real science products, they produce real results and improve the lives of consumers. For more information, visit www.mynerium.com.