QNET Gives Back In Africa To Mark Ramadan
July 14, 2015
By Team Business For Home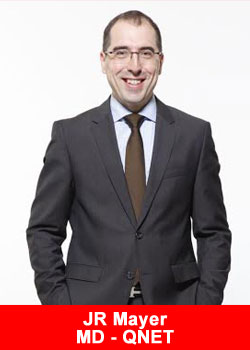 Asian Direct Selling Company, QNET has a strong distributor presence in Islamic countries in the Middle East, Africa and Asia and the month of Ramadan is an important time for the company.
As Muslims observe the daytime fast during the ninth month of the Islamic calendar, they also donate generously to charity, refrain from indulges and pray five times a day; as part of the Five Pillars of Islam.
QNET staff, business partners and distributors make it a point each year to honour the pillar of charity which according to teachings, reaps even greater spiritual rewards when practiced during Ramadan.
This year, QNET distributed hundreds of food bags to orphans, and needy families through its distributors in the West African countries of Ivory Coast, Mali and Niger. Distributors identified needy families in these countries and went to the recipient's homes in organized groups from various locations to hand out much needed assistance.
"This year's Ramadan campaign is a continuation of QNET's annual commitment to deliver food to the needy during the holy month. Many people have benefited from the charity given by QNET over the past years during the blessed month of Ramadan," explained JR Mayer, QNET's Managing Director.
Ramadan presents a time for self-reflection and devotion through prayer and fasting. It is also an occasion when Muslims around the world reaffirm their commitment to helping the less fortunate, including those struggling due to economic hardship.
"We are grateful to the many QNET IRs, government authorities and individuals who are devoted to creating opportunity for all by working to reduce income inequality and poverty, not only through their charitable efforts, but also through their initiatives to empower the people of Africa with financial independence.
QNET wishes all Muslims, "Ramadan Mubarak". May this month bring peace, prosperity, and contemplation leading us to become a better person.