Top Earner John Haremza – Are You Doing It Right Or Almost Right?
July 28, 2015
By Team Business For Home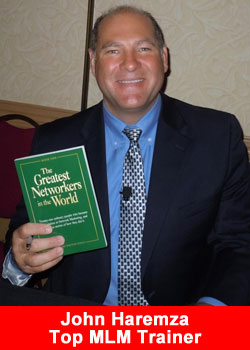 This year I attended and presented at the ANMP (Association of Network Marketing Professionals).
This was a great event with the very best of the very best presenting. ANMP is an association that supports our overall industry. We had presentations from over 50 industry leaders including John Haremza.
John is a good friend, a 25 year veteran and a true leader in our industry with Life Time Earnings over $15 million in the Network Marketing Industry.
He has been responsible for product sales of over $500 million. His teams have earned over $200 million in commissions and he is featured in numerous publications and has produced 100's of sales tools to support his teams.
He gave an outstanding talk and mentioned that he was about to launch "Right or Almost Right", his latest book. I asked John what was the inspiration behind the book?
John said that, "In my 25 years in network marketing I have met many hard-working, talented individuals who seem to be doing it right but they are not seeing the results they hope for. In many cases they were frustrated."
My question to them is, "Are you doing it right, or almost right?"
John is very passionate that the fine line between phenomenal success and average results in network marketing is in the subtle differences we make every day.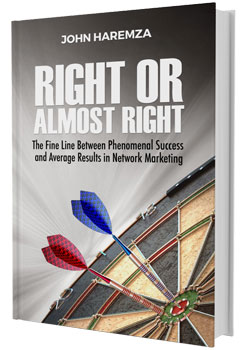 John has a series of short 1 minute videos that talk about the subtle differences he addresses in his book.
This Reaching People video is a real good example: