Trévo Unveils Brand New Website
July 22, 2015
By Nicole Dunkley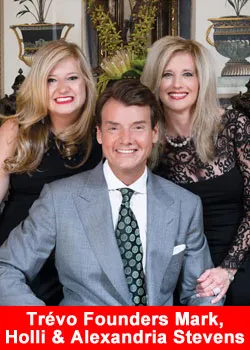 Trévo's took another step it its commitment to fresh, forward on Wednesday, July 15th, when the company unveiled a brand new website. The new site rollout features a stunning new re-design, a tremendous new back office, loaded with user-friendly tools and features, and brand new, re-designed personal websites for Trévo Life and Health Coaches.
Loaded with beautiful new images, sharply designed graphics and strategically designed informational modules, the new site is visually stunning and incredibly user friendly. Plus, it was intentionally built to be a wonderful sales and prospecting tool, packed with new and exciting features to help Trévo members share with others about the company's amazing product and life changing opportunity.
The new site is also completely responsive on any device. So whether you are on a PC, laptop, tablet or mobile device, all the wonderful features of the new www.trevocorporate.com are right at your fingertips!
Because Trévo is a global company, the new site wouldn't be complete without over 20 country and language preference options to choose from. With the click of a button, site visitors all over the world can view the entire site in their preferred language!
"Trévo has a lot of forward momentum right now as we continue to aggressively expand into more markets in more countries all over the world," company President and CEO, Mark A. Stevens, said. "As part of that momentum, we are committed to always looking for ways to advance our company forward in all aspects of our business, including technology. A lot of work has gone into this project, and we are just absolutely thrilled to unveil it."
ABOUT TRÉVO
Trévo's Founders are Mark and Holli Stevens who have a proven track record of over 16 years as owners of a successful network marketing company. Mark and Holli have also been on the "other side of the table" as independent representatives, building organizations with tens of thousands of members. This dynamic duo also possess nearly four decades of combined business ownership expertise.
Trévo's proprietary blend of over 174 premium nutraceuticals, including maqui and acai berries, mangosteen, amalaki fruit, gotu kola, ashwagandha and a cornucopia of other fabulous nutraceuticals. In fact, Trévo has developed the only nutritional supplement in the world to combine and harness the power of such a remarkable array of vitamins, minerals, "supergreens," antioxidant-packed fruits and vegetables, coral calcium, and herbs from around the globe.
Based in Oklahoma, Trévo LLC is powered by a global network of many thousands of energetic and excited Life and Health Coaches.