Zrii Announces The Hiring Of Diego Mauricio Cardozo
July 20, 2015
By Tina Williams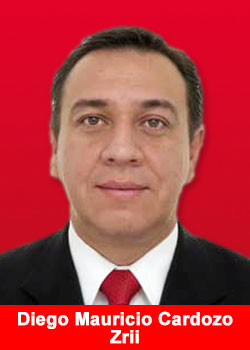 Zrii LLC announced today the hiring of Diego Mauricio Cardozo as General Manager (Country Manager) of Colombia.
Diego brings to Zrii more than 20 years of experience working for large multi-national companies, including management of operations for Coca Cola, El Tiempo, and recently Herbalife, where he worked for more than two years as the Distributor Services Manager.
A service- and results-oriented individual, Diego has spurred the growth of leaders and their organizations by working closely with them and implementing various support activities. "I am very honored to be a part of the Zrii team, and I am confident that together we can help reinforce and boost Zrii's track record of success in Colombia, the surrounding region, and throughout the world," he says.
Diego has professional degrees in Business Administration, Marketing, Channel Management, and International Business.
Zrii is very proud to welcome Diego as the newest member of its Executive Team, and is confident that his addition will strengthen corporate leadership by providing increased support for Independent Executives and their organizations in Colombia.