Amway Makes Major Social-Media Push
August 6, 2015
By Tina Williams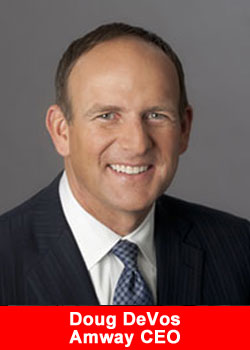 Amway Corp., a U.S.-based direct-selling company, has announced plans to expand into China's online retail sector, as the world's largest direct selling company in terms of sales seeks better options to increase its revenues and lure younger customers in the country, the China Daily reported.
The $10.8-billion direct-selling company made the announcement about digital strategy on Aug. 2 in Guangzhou, Guangdong Province. The company also expressed willingness to launch an online social networking platform and mobile applications, as a move to go beyond its existing offline direct-selling market.
According to the report, the company's sales representatives can purchase products through the social networking platforms and the company will be responsible for delivering the goods to their consumers.
Frances Yu, the company's chief marketing officer, said that the online method has been tested by the company for almost a year in China, and 30 percent of the overall sales in the country came from online orders. The officer added that mobile orders account for about 6 percent and the amount could possibly increase to more than 50 percent in a decade.
The report said that the sales representatives can use the company's online system to communicate with their consumers, which includes 10 WeChat accounts and 12 apps.
Amway's strength lies in the solid offline relationship it has with customers. The same will be upgraded further when we move online, Yu was quoted as saying.
Yu said that since Amway's business is based on relations and social network that is developed offline, their mobile business and mobile studio are based on the network.
The company said that through mobile e-commerce system, they will be able to reduce costs for their direct-selling representatives who will no longer need to rent a physical store or spend money on inventories.
Amway will be responsible for storage, while its sales people will handle the distribution.
The company has also set up 10 experience stores nationwide with another eight planned, which will help to educate consumers and enable them to use their products during the designed activities.
Several smaller-sized experience stores will also be established at lower-tier cities, Yu said.
Amway China, which celebrates its two decades of existence in the country this year, has also laid out its 10-year plan that includes efforts to double sales representatives from the present 60,000 people by 2025.
In 2014, Amway's sales reached $10.8 billion, a drop of 8 percent from 2013, due to lower revenues in China and fluctuation in foreign currency exchange rates.
Amway's top 10 markets last year included China, Japan, South Korea, the United States and Thailand, with beauty, nutrition, durable and home care products as its top-selling items.