ASEA To Open Mexico Office
August 4, 2015
By Team Business For Home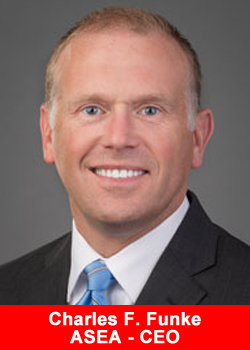 ASEA, an emerging global leader in cellular health, will be opening an office in Guadalajara, Mexico.
Since ASEA's launch in Mexico a year ago, it has become its fastest-growing international market and its second-largest market, second only to the U.S. It currently boasts approximately 13,000 associates who are generating nearly $1 million in monthly sales.
"We are very excited about our expansion in this growing, dynamic market," said Charles F. Funke, ASEA Chief Executive Officer. "The opening of this Mexico office is another indication of ASEA's growing success and our strategic commitment to expanding our global presence."
Along with this new office opening, ASEA has appointed Duvan Botero as the general manager of Mexico. Previously, Botero served as the regional sales director of Mexico and U.S. Hispanic markets, where he has been a key factor in the company's growing success. As the general manager of Mexico, Botero will now focus his efforts on developing and implementing sales, promotion and event strategies to support the continued expansion of ASEA.
"I'm looking forward to this exciting new opportunity to sustain and increase continued growth in this important market," said Duvan Botero, general manager of Mexico. "This in-market office will be instrumental for ASEA's future expansion into all regions of Mexico."
About ASEA®
ASEA, an emerging global leader in cellular health, is dedicated to providing a sustainable lifestyle by delivering high-quality cellular health products through a principle-based, direct-selling distribution model. Harnessing science, ASEA offers first-to-market products that utilize molecules native to the human body that enhance vital cellular functions. ASEA's cornerstone, patented redox signaling technology boosts the body's natural cellular renewal and communication processes, improving total body health and allowing every system of the body to function better. Currently, redox signaling technology is available in two first-to-market products: ASEA® Redox Supplement, the company's flagship liquid supplement, and RENU 28®, a revitalizing whole-body skin gel. Founded in 2010, ASEA currently operates in 25 international markets. For more information about ASEA products or the accompanying business opportunity, visit www.aseaglobal.com.