Ex-Avon Employee Claims Company Exploited Celebrity Clients
August 12, 2015
By Tina Williams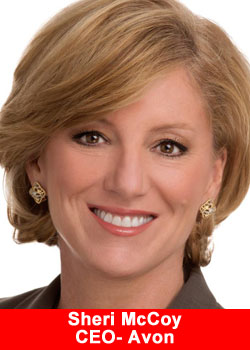 The NY Post reports:
A former celebrity handler for cosmetics giant Avon claims in a lawsuit that her greedy bosses manipulated its pitchmen, including Derek Jeter, Reese Witherspoon and Salma Hayek.
Mary Kate O'Neill says in her wrongful-termination suit that she never should have been fired from Avon because she saved it millions of dollars by heading off potential contract disputes with the stars. One deal she brokered with Yankee shortstop Jeter kept him from suing the company, according to her $4 million Manhattan Supreme Court suit.
Jeter — who had launched his own cologne, Driven, with Avon in 2006 — refused another $1 million offer to endorse fashion and home products, the suit says. But that didn't stop the company from using his likeness to endorse the products without his permission, according to court papers. "Mr. Jeter could have sued for breach," O'Neill's suit says.
"Avon failed to act with integrity because . . . [the] president of marketing for North America . . . simply did not want to pay Mr. Jeter the royalties owed."
But O'Neill, head of the company's Global Head of Strategic Alliances since 2010, saved the day when she "smoothed over Avon's unethical practice," the suit says.
O'Neill, 46, claims she also helped end Witherspoon's four-year, $20 million contract as a roving Avon ambassador. She had been asked to "bait" Witherspoon to breach her contract but refused to do so because it was unethical, her suit says.
The "Wild" actress eventually broke the contract herself, and O'Neill handled her exit. "Ms. O'Neill terminated the agreement . . . saving the company $8.5 million without any litigation or negative press," the suit says. Reps for Witherspoon did not return a request for comment.
In 2013, O'Neill swapped out Hayek, who trumpeted Avon's Today Tomorrow Always perfume, with a cheaper, younger and more marketable celebrity — Olivia Wilde — without major consequence, court papers say.
O'Neill was fired in March 2015, right before she was due the second half of a $100,000 bonus and after she had participated in an internal company investigation into a human-­resources executive, her lawsuit says. Reps for Jeter and Avon did not respond to requests to comment.