For The First Time In 11 Years Avon Loses It's #1 Direct-Selling Position
February 13, 2015
By Tina Williams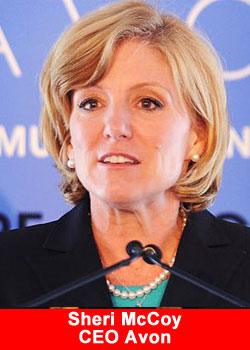 Move over Avon, Amway is calling…
For the first time since at least 2004, Avon Products Inc. AVP, in 2014 surrendered its top global-direct-sales-company title to privately held Amway, according to Euromonitor data compiled for MarketWatch.
Amway, which is based in Ada, Mich., sells a range of products from beauty and skin-care lines that compete with Avon's offerings to nutritional supplements and air purifiers.
Avon's market share in global direct sales declined to 8.6% in 2014 from a peak of 11.6% in 2010. U.S. rivals Amway, Herbalife HLF, +1.31% and Mary Kay gained share during that period. Brazil's Natura's share declined to 3.5% from 4%, Euromonitor data showed. Brazil is now Avon's largest market.
In the U.S., New York–based Avon's home market and one of its top four along with Brazil, Russia and Mexico, the company fared worse, with market share slumping to 4.3% in 2014 from a peak of 10.2% in 2007. Mary Kay became No. 1 in the U.S. in 2013 and in 2014 garnered an 8.4% share.
Avon's market-share loss has been accompanied by a slide in its share price, which plunged to a 20-year low in January, before reports of buyout talks with private-equity firm TPG erased some of the losses. Avon, which reported fourth-quarter earnings on Thursday, saw its revenue decline 20% to $8.85 billion in 2014 from a peak of $11.1 billion in 2011.
The company has reported three straight annual losses, and in December it agreed to pay fines totaling $135 million to U.S. regulators to settle allegations that it used bribes to buttress business in China. Avon has cut costs by $400 million to offset declining sales.
Avon has been hurt by a stronger dollar, which has dented its overseas sales and profit. Fourth-quarter sales, for instance, would have risen 5% without a 17-percentage-point currency impact. The slowing of the economies of Brazil, Russia and Mexico, with oil prices in decline, as well as tensions over Ukraine, have also hurt sales.
Avon said it has installed "stronger" management in 12 top markets and is offering better incentives to its representatives. The number of active reps fell 5% last year, led by declines in the U.S. and other markets. That number is viewed as a key indicator of future sales.
Reps give Mary Kay, Amway and Herbalife higher job ratings than Avon, according to reviews site Glassdoor. Trade group Direct Selling Association's most recent data showed the U.S. direct-selling workforce jumped 5.7% to a record high of 16.8 million in 2013, in contrast to the trend at Avon. The company, which didn't give a breakdown by market, has said it has more than 6 million active representatives globally.
In one encouraging sign, however, Avon shares were up Thursday as its fundamental results showed improvement in the second half of 2014.
"2014 was a challenging year," said Chief Executive Sheri McCoy. "We're not where we need to be overall, but we know where the issues are, and we're working to resolve them. Improving representative engagement is my No. 1 global concern."