ForeverGreen Further Develops Business In Africa
August 14, 2015
By Nicole Dunkley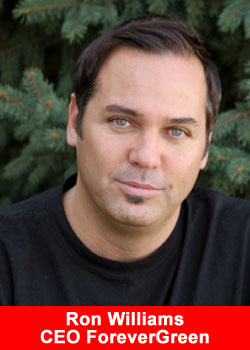 ForeverGreen Worldwide Corporation, a leading direct marketing company and provider of health-centered products, today announced it has made significant progress to further develop business in the African region.
In the Ivory Coast, the company has received a Regulatory Import License for all ForeverGreen Products, including Farmers Market products. NAFDAC product registration for PowerStrips has been approved in Nigeria. PowerStrips have also been approved in Gabon and Tanzania. In Ghana, FDA product registration was approved for PowerStrips.
Later this month, the company will be launching local distribution in Ghana, and in September, Joe Jensen, President of MEA, India and AU/NZ, will be hosting local meetings to inaugurate the opening of local pick-up centers in Ghana and Nigeria.
Unlike in Europe, where members have local distribution with centralized shipping, members in Africa are looking forward to having local pick-up centers where they can connect with local staff and get their product the same day it is ordered. Launching local pick-up centers along with product registration and import licenses seriously legitimizes us in this region. African members know we are working to establish ourselves as a leading company in their area, commented Mr. Jensen.
He continued, Our annual growth in Africa year-over-year has been strong. I was thinking conservatively about this year's projections for the region, but with the advances we have made on logistics, registrations and licenses, we have the likelihood for substantial growth. We have the potential to ramp up to several million dollars a month in sales in a fairly short period of time. Africa has some of the fastest growing economies in the world and I'd like to see us capitalize on that, which I'm confident we will do.
About ForeverGreen Worldwide
ForeverGreen Worldwide Corporation develops, manufactures and distributes an expansive line of all natural whole foods and products to North America, Australia, Europe, Asia, Africa and South America, including their new global offerings, PowerStrips, SolarStrips and BeautyStrips. They also offer Azul and FrequenSea, whole-food beverages with industry exclusive marine phytoplankton, a line of hemp-based whole-food products, immune support and weight management products, Pulse-8 powdered L-arginine formula, 24Karat Chocolate.