ForeverGreen Hosts Brazil Tour And Introduces Exclusive New Products
August 5, 2015
By Nicole Dunkley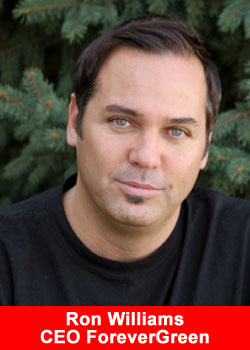 ForeverGreen Worldwide, a leading direct marketing company and provider of health-centered products, recently announced the company will host the first official corporate event in Brazil, on August 9th, in order to introduce exclusive products to Brazil, BalanSea and Azul Marine. BalanSea is a mineral supplement and Azul Marine is an anti-oxidant powdered drink.
The event will include product and business information pertinent to Brazil. Leading up to the event, eight mini event meetings are being held throughout Brazil to share the story of ForeverGreen and attract new members.
We're thrilled about the new market's incredible leadership, growing Member base and all the enhanced opportunities awaiting Brazil. The country is among the top five markets in our industry and has very strict regulations. It's exciting to begin business in this space and we do so with top quality products. With the company's first ever visit to this growing region, we expect a surge in activity and sales from the events and Brazil going forward, remarked Jorge Alvarado, President of Latin America.
About ForeverGreen
ForeverGreen Worldwide Corporation develops, manufactures and distributes an expansive line of all natural whole foods and products to more than 200 countries around the world, including their new global offerings, PowerStrips, Solar Strips and Beauty Strips, a series of Farmers Market products and a personal development program.
To learn more, visit https://www.forevergreen.org