FTC Attacks MLM Autoship Programs, Vemma Served With Complaint
August 25, 2015
By Team Business For Home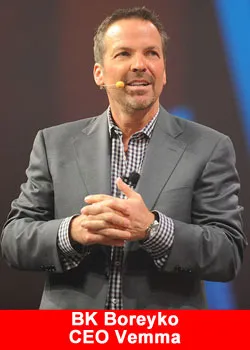 Vemma was served with a complaint by the FTC on 25 August in the USA, for their autoship program. Vemma affiliates Back Office is temporarily unavailable.
Autoships are huge. Most companies with solid products will see anywhere from 40% to 75% of all revenues come from the monthly reorder of their products.
The FTC – Federal Trade Commission – is a powerfull USA government organization and its mission is Protecting USA customers.
This is not a Vemma issue, this is an attack on the Industry. Vemma has the bad luck to be the guinea pig, and it will cost the company and CEO BK Boreyko, huge amounts of time and money to defend them against this FTC investigation.
In VEMMA the auto ship is optional, so apparently this investigation is based on an old complaint and a prior approach to autoship orders, which is still common in other companies.
The Better Business Bureau recently recognized Vemma with its highest rating of A+ and also named it an accredited business with the organization. To attain this status, Vemma had to show that it is committed to making "a good faith effort to resolve any consumer complaints."
However, the FTC has 2 issues surrounding pack sales as well as autoship sales. Pack sales are no big issue and ideally up less than 7% of all product sales.
The FTC complaint is under seal until 28 August. This is usually done so the founders of a company can not rally support prior to the public notification.
What is an autoship program?
An auto-ship program allows customers to schedule — on a recurring basis — when their products are shipped. Consumers like autoship programs, too, for these reasons:
Convenience. Products will be delivered without effort, and automatically billed to the consumers.
Cost savings. Many businesses offer their auto-ship customers special prices, as they are more profitable than new or non-auto-ship customers.
Control product details. Many leading auto-ship programs allow customers to edit their order details — such as frequency and quantities — anytime through their account portals.
Unlimited supply. The auto-ship schedule allows customers to "set it and forget it," never running out of their favorite products.
Kevin Thompson, the MLM attorney stated:
It's a very big deal. Remember, Vemma is a long-time DSA member. The DSA has come to the side of Herbalife and helped them out. We'll see how they respond here.

The FTC sued the wrong company, in my opinion. They would've gotten more bang for their buck if they popped one of the many bubbles forming in the space.
If the FTC will win in court of law that autoships must be stopped, then every company with an autoship program has a huge problem. 80% of Vemma sales are customers or wholesale non building reps. It is beyond comprehension that the FTC would intervene.
About Vemma
Founded in 2004 by BK Boreyko and his two sisters, Karen and Lauren, Vemma Nutrition Company has become known as one of the premier industry leaders specializing in premium liquid nutrition. Every month, thousands of new customers experience the positive difference of the clinically studied Vemma Formula.
The Vemma brands include the clinically studied Verve® healthy energy drink and Vemma Bod-e®, a transformational weight loss line. Vemma is headquartered in Tempe, Arizona, and distributes its products in more than 50 countries through global affiliate marketing.
For more information, please visit Vemma.com