Malaysian Direct Selling Growth Projected To Flatline
August 24, 2015
By Team Business For Home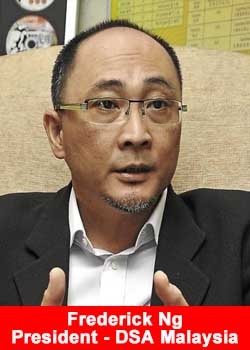 The collective revenue of the multi-billion-dollar Malaysian direct selling industry is projected to be flat this year compared with 2014, as the industry grapples with weak consumer sentiment.
Industry insiders said revenue could come in at around RM13 billion ($3 billion), roughly the same as last year. According to Direct Selling Association of Malaysia (DSAM) president Frederick Ng, the goods and services tax (GST) has had an impact on sentiment. He believes growth this year will be flat.
"Consumers nowadays have adopted a cautious attitude towards spending, following the implementation of the GST," Ng added.
The industry is projected to post a revenue of RM13 bil, up 4.8% from 2013. The industry's performance for last year would be known later this year, when the Domestic Trade, Co-operatives and Consumerism Ministry announces the actual 2014 turnover.
The projected revenue of the 72 members of DSAM, which represents around a fifth of the companies involved in the direct-selling industry, could rise by no more than 5% from the RM 4.26 bil ($1 billion) turnover recorded last year.
Ng pointed out that DSAM members' revenue contracted by 2.52% last year due to the economic uncertainties.
He said the direct-selling industry faces tough challenges, as the weakened ringgit had raised the cost of the raw materials used in the production of healthcare and cosmetic products, eroding their margins.
"Some 60% of the direct selling companies in the country derived their revenue mainly from the sale of healthcare and cosmetic products, which means they have to pay more to import the raw materials used in manufacturing healthcare and cosmetic products. To maintain the software and hardware for GST documentation, small and medium-sized direct selling companies have to fork out a sum of money to bear the cost incurred, which eroded their margins.
"They are also not able to raise the selling price of products, as they need to stay competitive," Ng said.
In response to such challenging times, direct selling companies have adopted the strategy to package their products in smaller forms that come with attractive price tags. "Consumers generally do not mind sampling new products with attractive pricing," he added. Ng said Malaysia currently ranked ninth in the world and fourth in Asia Pacific for direct selling sales.
"While cosmetic products take the lead in worldwide direct selling sales, wellness products are the top-selling direct selling products in Malaysia," he said.