Nerium Recognized As #1 Consumer Products & Services Company On Inc. 500 List
August 14, 2015
By Nicole Dunkley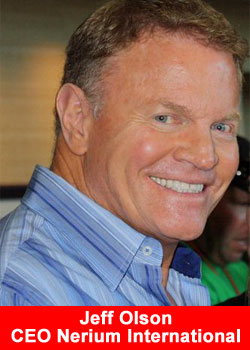 Recently, Inc. magazine announced its 34th annual Inc. 500 List of America's fastest-growing private companies, recognizing Nerium International as the #1 consumer products and services company. In addition, Nerium ranked #12 on the list overall.
These rankings represent one of the most prestigious and sought-after honors and reflect Nerium's success as a leading relationship marketing company specializing in scientifically advanced, age-defying products.
Founded in August 2011, Nerium International has experienced a historic amount of growth since its launch. In its first year alone, the company exceeded $100 million in sales with just one product in its portfolio. It has since grown exponentially in revenue and now boasts a portfolio of science-based, anti-aging products for the face, body and mind. The company has also expanded beyond the U.S. to Canada, Mexico and South Korea. Focused on its mission statement of making people better, Nerium has positively impacted countless lives through its unique business model that emphasizes people over profit.
I am incredibly proud of the strides our company has made in less than four years, said Jeff Olson, Founder and CEO of Nerium International. The fact that we rank so high on the Inc. 500 list of the fastest-growing private companies in the U.S. is a testament to the strength of our Brand Partners, as well as our world-class anti-aging products.
The 2015 Inc. 500|5000 list was unveiled on Inc.com on August 12, and the Top 500 companies will be featured in the September issue of Inc. magazine.
About Nerium International
Nerium International, LLC, headquartered in Addison, Texas, is a relationship marketing company that markets breakthrough anti-aging products validated by science. Since its August 2011 launch, Nerium has reached record-breaking sales and earned industry accolades while building a loyal customer base of millions in the U.S., Canada and Mexico. Led by an award-winning executive team with more than 220 years of collective industry experience, Nerium International is committed to developing and distributing anti-aging products that are rooted in real science, produce real results and improve consumers' lives.
SOURCE Nerium International