QNET Contributes Survivor Kits For Flood Victims In Myanmar
August 18, 2015
By Team Business For Home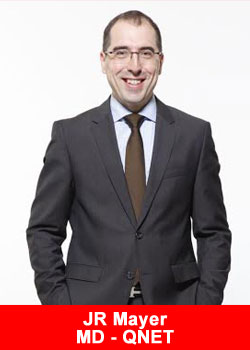 In the wake of flooding that has devastated vast swathes of Myanmar, Asian direct selling company QNET has collaborated with its distributors and its local partner to donate survivor kits worth USD20,000.
The company brought the emergency supply to one of the worst-affected area of Ingapu Village/Hinthada area in the Irrawaddy district recently. The contribution by QNET and supported by its strong network members, brought cheers and some relief to the flood victims there as they have been enduring historic flooding for the past weeks.
Led by QNET's Myanmar Agency Head, Kyi Min Han, QNET Corporate staff and 100 QNET IRs, they waded in deep-knee waters and distributed the survivor kits which among others contained basic necessities such as rice, instant noodle, bread, milk powder, mineral water, basic healing medicine, mosquito nets and torchlights to each of the affected families in the district.
"About 500 families from the village benefitted from this 'QNET Cares' aid program. This is a small contribution that we can bring to the affected people to overcome their hardship. I must thank QNET and its network of IRs who worked tirelessly to put together the survivor kit," said Min Han.
Heavy monsoon rains during the month of June, July and August, combined with Cyclone Komen, have triggered flash floods and landslides affecting over 330,000 people and leaving close to a 100 people dead. Many areas are now inaccessible due to landslides and destroyed bridges, making it impossible for aid workers to reach affected communities and assess the damage, the number of casualties and people's immediate needs.
"We at QNET came forward in a short period of time in the spirit of RYTHM (Raise Yourself To Help Mankind) to help the people affected by this natural disaster. Firstly we addressed their immediate need such as their health, food and non-food relief items. We designed an emergency survivor kit to support a family of five for approximately three to five days, which was delivered through our network,' he added.