Thirty-Year Old Bonita Lee Is Total Life Changes Youngest Global Director
August 29, 2015
By Nicole Dunkley
Bonita Lee reached director rank in two weeks as an IBO with Total Life Changes (TLC). She kept her head down and didn't allow for any distractions. She started this business with lofty goals and built her business by prospecting using Iaso™ Tea. She ordered it by the hundreds and got them into the hands of as many people as possible and followed up consistently. And what is the end result? Bonita Lee is a part of a select few U.S. based IBO's that have reached the third highest rank at TLC, and the first to hit that rank at the young age of 30.
"I have since been able to rid myself and my family of all of our credit debt. My family had been struggling for some time, and just prior to Christmas 2014, my husband and I were faced with the decision to pay our home mortgage or purchase gifts for our family," says Bonita Lee.
They decided that they deserved to have a Christmas and pay their mortgage, so Bonita really pushed to make it happen with TLC. They paid their mortgage; they were able to pay cash for their children's gifts and had one of the best Christmas' of their lives.
This is a familiar situation to tens of thousands of families in the United States and even more so in disadvantaged countries. Hasan & Bonita Lee-McClain joined Total Life Changes in September 2014 under duress, frustration and emotional turmoil caused by a lack of financial freedom. They continued to work their business and in just over five months, they reached National Director Rank with TLC. The financial freedom has completely changed their lives. They are now able to offer their children opportunities to explore their interests; whether it is sports, music or dance. Their children now have a chance to experience any and all of these activities without the feeling of guilt or hardship.
"My business partners and I have been on a crusade to share TLC's products and their results with anyone that is willing to attend one of many local opportunity meetings that we host. So many men and women that have been with the company for just a few months have experienced tremendous results. People call me, email me and some even speak at our meetings, saying that they feel more vigorous after even one week using Iaso™ Tea. Many others, especially women and even myself, have suffered from irritable bowel syndrome (IBS), and after drinking the tea they are now regular and feel so much better. They tell me that they have more energy and in almost every case they have lost five or more pounds in a single week. TLC has been a complete Total Life Change for my husband and I. Last year we were in really bad financial debt and now because of TLC, my husband and I are debt free. In addition, I am down 30 pounds. Every year we take a summer family vacation. Last year, I was unhappy with myself physically and financially. We had to use a credit card just to take our trip. This year I feel ten years younger because of my weight loss and we did not have to use a credit card. This has been the best vacation ever because we have no financial worries. I am on a never-ending mission to help as many families as I can live the life they deserve too," explains Global Director Bonita Lee.
Total Life Changes is providing men and women at any age an opportunity to live a healthier life. TLC has a complete line of products that are affordable to retail customers. For those individuals or couples looking to supplement their income, they can join Total Life Changes as an independent business owner and take advantage of an outstanding compensation plan. Their success lies in their hearts and in their dreams. If they plug into the system and focus on duplicating their success with their business partners, they will be compensated accordingly as they move through the ranks and compensation in the hybrid binary plan.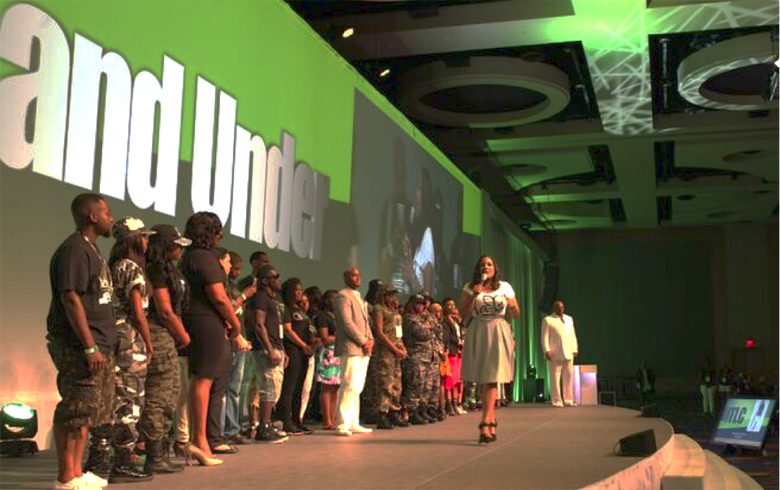 Bonita Lee is just one of many men and women under the age of thirty that are having great success with Total Life Changes products and business opportunity. She is making quite a name for herself in her hometown of Philadelphia, Pennsylvania. She has a fantastic attitude that can be felt the moment she enters a room. Her genuine smile is undeniable and when she speaks about this opportunity with Total Life Changes it comes from her heart. Her emotion and passion for this business is undeniably one-of-a-kind.
About Total Life Changes
Total Life Changes offers an amazing line of health and beauty products along with a great business opportunity. TLC was founded by CEO Jack Fallon over 15 years ago with a single product, Nutraburst, and has grown to include our Iaso™ brand of products like our popular Iaso™ Tea. Our hybrid binary system allows IBO's of TLC to quickly be compensated for introducing new reps to our products and business opportunity. The opportunity for you to feel healthier and flourish financially is what TLC is all about!