Victims of GetEasy Ponzi Hopeful With New MLM VIC
August 24, 2015
By Team Business For Home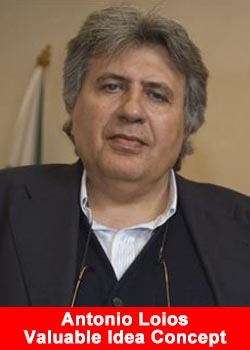 There is hope for victims of GetEasy, a Portugese MLM company that is currently under investigation in various jurisdictions in Europe and Latin America for allegedly running a sophisticated ponzi scheme. TachoEasy Middle East, a former supplier of technology products to GetEasy has created a new MLM company called Valuable Idea Concept (VIC) to restore the business in a legitimate manner.
After months of uncertainty, late meetings and brainstorming sessions, the VIC team began deploying its new operating platform infrastructure that will allow distributors to resume their business and recover outstanding commissions.
Antonio Loios is the owner of TachoEasy Iberica, and a majority shareholder of TachoEasy Middle East. Both companies are active trading companies that provide geolocation and tachograph solutions by supplying technologies developed in the European Union. TachoEasy Iberica had agreed to supply GetEasy with trackers, based on an agreement that allowed both companies to profit from the collaboration.
However, in the fall of 2014, GetEasy stopped paying TachoEasy Iberica for the ordered equipment, which is when Antonio Loios put an end to their agreement. It was later revealed that GetEasy was, in fact, a Ponzi scheme.
This resulted in Antoinio Loios having a large outstanding and unpaid order on his hands, and thousands of MLM entrepreneurs with unpaid commissions.
"VIC was born from the idea that there is a solid product, a real market demand, and an important source of independent entrepreneurs willing to engage in the business and just waiting to be integrated into a functional system. Today, most of the technical aspects of this new project are finalized." says Antonio Loios.
VIC will offer multi-market location based products and services, as well as a new range of product offerings covering the niche market of slot machines that will later be installed in casinos worldwide.
The second half of 2015 will be critical with regard to the expansion of operations because it will determine how this project has suffered from its past involvement with GetEasy. Recent reports have highlighted the fact that due to TachoEasy Iberica proactively managing the situation to overcome this unfortunate episode, former members of GetEasy's MLM network are hopeful and optimistic.
We can, of course, complain about the past. But we must, more fundamentally, recognize that Loios cut himself off from GetEasy as soon as he realized what might be happening, and is now working with all stakeholders to recreate a sound, transparent and cost effective model, said one of the distributors based in Madrid.