Alex Morton's Family Statement In The Vemma – FTC Case
September 1, 2015
By Team Business For Home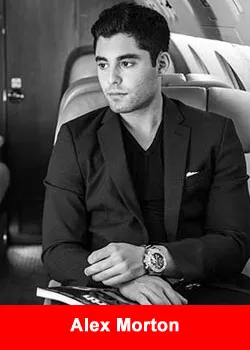 In a Facebook statement under the article Where The FTC Went Right — And Where It Went Wrong
Alex Morton's father Marc Morton weighs in on behalf of their family – statement below – which we publish due to Facebook comments tending to disappear at times.
Marc Morton:
First I need to state that I am the father of Alex Morton so yes I have a biased view of this situation.
Alex and myself visited the home office of Vemma with our sponsor in February of 2011. Alex was a 21 year old Full-Time Junior at Arizona State in the Hugh Downs School of Communication, and a part time Arizona Real Estate Agent leasing homes and condos.
Alex asked me to come check out Vemma after spending several night in the "VerveLounge" at the Phoenix Suns games. His first few visits were uneventful and Alex didn't see himself selling energy drinks. Then he came across Brad Alkazin who flashed his watch, talked to Alex about making $10,000 a week in Vemma, his cars and his life. Alex was an impressionable 21 year old and called me in Ohio all excited about the opportunity, and asked me to come to Phoenix. I was impressed with the home office and with Bk Boreyko's story . He answered several questions I had written down and we both enrolled in February of 2011`.
Brad Alkazin promised to teach and train Alex how to build a business on a college campus. Over the next several months, Brad came to ASU almost every single week, and slept in Alex's apartment with him and a roommate Josh Noble, This is where they created their game plan as to how to market VEMMA to college students It was an obvious plan as they were living in the middle of 75,000 college students at Arizona State.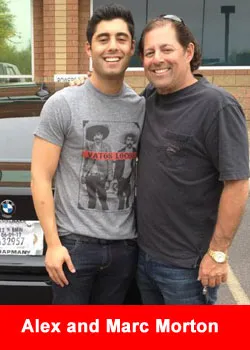 The process was made easier as BK Boreyko opened up his office to meetings and tours almost every day of the week. There were meetings almost daily at the previous Vemma headquarters, and BK loved to come in and talk about the opportunity with the young people.
We have several pictures from these numerous meetings at Vemma Corporate. The college students migrated to Phoenix area HS students, and again they were welcomed with open arms by BK and Vemma. BK had phone calls with HS principals in the early days and many parents. Point is he was in the middle of the young people recruitment at Vemma.
Point is putting the recruitment of college students problem on a 21 year old kid who just wanted to make money and make BK and his mentors Tom and Brad Alkazin proud and happy is totally hypocritical by BK and VEMMA.
IN approximately February of 2011, BK launched the "YPR" when he took Alex and Brad to a Regional event in Charlotte North Carolina. VEMMA produced a short video titled "YOUNG CRUSADERS" and you see a 21 year old Alex flanked by his Leader and Mentor Brad Alkazin along with BK Boreyko. This video was seen by millions around the world and really launched the college vemma movement.
A few other facts. None of this is hype or opinion. Only the truth.
BK decide to rebrand verve energy drinks so they would be more enticing to young people and came out with VERVE BOLD in a hot black can and more caffeine. BK paid for the opening of VERVE CENTRAL next to the Arizona State University Campus. This is where the majority of the recruitment took place at ASU.
BK produced and paid for the infamous VERVE CENTRAL OPPORTUNITY VIDEO that became the main recruiting video responsible for recruiting tens of thousands of college students around the world. BK paid for the production of Alex doing a VIDEO INVITE available on the VEMMA app so that college student could text a video to their friends inviting them to check out the Vemma opportunity.
BK made the decision to film viral videos of Alex and several other of the top YPR leaders on his private jet multiple times. This helped to create the image of the movement.
BK contracted with Success Magazine to sponsor several events around the country to bring thousands of these young people together in one venue. The Young people recruitment in Vemma didn't just happen. The marketing campaign was paid for by BK and the architects were Tom and Brad Alkazin , Alex's up line leaders.
One other point I want to bring up is the influence of Bob Proctor on Alex and many of the YPR leaders. Bob took Alex and other YPR leaders under his wings and many of Alex's thoughts and statements can be attributed to Bob… Alex worshipped Bob Proctor and happily accepted videos and other data from him on his wonderful teachings.
Alex's bullet points about how to get into the top 3 %, the college scam ( Proctor never attended college), how to get into the top 3 %, so many of his brash attitudes about business and getting ahead came from Bob. BK funded Bob's numerous speaking engagements at VEMMA events.. You only have to listen to Bob's videos to understand what I am talking about.
Saying Alex Morton was 100% responsible for the recruitment of College kids in vemma is a joke. Truth is that Alex had less than half of the young people in VEMMA on his team. There were several other large organizations, Most of which were under Tom and Brad Alkazin. There is no doubt that Brad with help from his dad Tom were the architects of the YPR and it was 100% funded by BK and VEMMA. And they made all the right moves along the way to make this movement come to pass. VEMMA sales increased from around $75 million when we walked into their doors in february 2011 to over $220 million a few years later. So BK's marketing plan to young people worked to their financial advantage.
In the first few years of Alex's Vemma career he had close contact with BK. They texted almost daily. Alex would tell BK about the crazy experiences, run ins with dorm advisors, etc as he visited Vemma affiliates around the country at different college campuses… And was cheered on by BK and Tom all along the way. And of course Brad was with Alex at many of these events in the first few years .
Why is there no mention of Brad Alkazin "The Founder of the YPR" or his dad Tom in all the stories on this blog and others?
We have kept quiet over the past 5 weeks since leaving VEMMA.. Yes it is an incredible coincidence that the Morton family resigned and left vemma a month before the FTC came in. The truth is just that, a very fortunate for us blessing that we somehow made a very difficult decision to leave Vemma and walk away from several hundred thousands a year of income (or so we thought). When someone called us that Monday morning from the VEMMA office to tell us what was happening we were in shock, very sad , and basically sick to our stomach for what was happening to our many friends.
BK didn't tell us or many others about this ongoing FTC investigation, or we would have left before we did along with many others.
Our reasons for leaving VEMMA were many. And some we will never talk about unless we are forced to.. Our intentions are not to hurt people, only to state facts. We always tracked the numbers on a weekly basis . We tracked the incredible increases from 2012 to 2013 and the decreases that started in 2014. We watched a steady decrease in auto ships for over 18 months. It made Alex sick that most of his top people were struggling…
After the last convention in June, Alex came home and told us that this was the first time he didn't really believe what he was saying on stage. And we decided as a family that my wife and I would do a search of companies and look for a good fit for Alex and other millennials like him… In late July we were introduced to a couple of outstanding mentors, married, clean life, & in their mid 30's, that Alex would really be able to follow and learn how to build a large and sustainable MLM business. After several meetings with them we traveled to the East Coast to meet up with the ownership of Jeunesse and were very impressed with their story, products , and vision. This entire process from the first introductions to leaving Vemma took approximately 10 days.
We discussed this move with attorneys and planned our exit in an exact way as recommended by many.
Feel free to find me on my Facebook page Marc Morton if you would like to reach out.
Ted Nuyten: Facebook comments are off as we have had many Ugly comments and some people has to cool off 🙂